| Suunto
| Sports Watches, Compasses & Accessories
Suunto is a sports electronics and outdoor instruments company based in Vantaa, Finland. Since the early 1900s, Suunto has focused on providing innovative outdoor products to athletes and explorers. Created by a champion orienter and outdoor enthusiast, the company's orienteering gear was used during World War II and even armed forces around the world today. From the beginning of time, humankind has explored...all that has changed are our tools. Use Suunto gear to explore and conquer new territory, from the highest mountains to the deepest oceans and anywhere in between.
Related Posts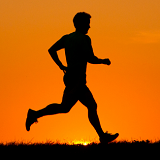 Author: Wildfire Team Date Posted: 12 June 2018
Whether you're already an experienced runner or you're planning to start running regularly, the right gear can make a huge difference to your enjoyment. This list will get beginners on the right track and help veterans complete their kits. Read more...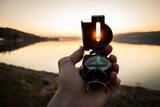 From orienteering to kayaking, mountain climbing to adventure racing, compasses are an essential feature for any multisport activity requiring precise navigation. Read more...