| Suunto
| Sports Watches, Compasses & Accessories
Suunto is a sports electronics and outdoor instruments company based in Vantaa, Finland. Since the early 1900s, Suunto has focused on providing innovative outdoor products to athletes and explorers. Created by a champion orienter and outdoor enthusiast, the company's orienteering gear was used during World War II and even armed forces around the world today. From the beginning of time, humankind has explored...all that has changed are our tools. Use Suunto gear to explore and conquer new territory, from the highest mountains to the deepest oceans and anywhere in between.
Related Posts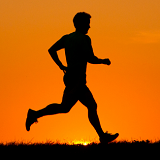 Author: Wildfire Team Date Posted: 12 June 2018
RUNNING SHOES Good fitting running shoes will be the most important thing you will need as a runner. To ensure comfort and minimise injuries, you'll need a shoe specifically designed for running rather than any other sport. Make sure your shoe fits your foot, provides any stability required, and complements your running style and place of choice. Here are some Read more...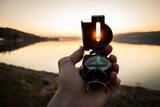 Learning how to use a compass effectively can not only raise the bar on your adventure experiences, but could also potentially save your life. Wildfire Sports has compasses to suit all ranges of navigation activities; from the beginner bushwalker to the expert orienteer, for the casual kayaker to the multi-terrain bike adventurer. We strive to sell only the be Read more...