| Wigwam
| Sports & Hiking Socks
Wigwam is a high-performance sports and hiking socks company based in Sheboygan, Wisconsin, USA. For over 100 years, Wigwam has enhanced the lives of its customers by providing them with fine-quality socks and the assurance that their purchase of Wigwam socks supports its reputation of honesty and integrity.
Related Posts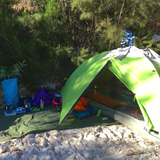 Author: Stephanie Ford Date Posted: 8 August 2019
We've compiled this packing list for you for multi-day or thru hikes in summer, spring or autumn. We'll also provide some tips and tricks along the way about what to look for in your hiking gear - so keep an eye out for those! What to pack for your multi-day or thru hike Clothes This is where people really overdo it, so we'll start here. My first tip: You need Read more...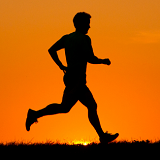 Author: Wildfire Team Date Posted: 12 June 2018
RUNNING SHOES Good fitting running shoes will be the most important thing you will need as a runner. To ensure comfort and minimise injuries, you'll need a shoe specifically designed for running rather than any other sport. Make sure your shoe fits your foot, provides any stability required, and complements your running style and place of choice. Here are some Read more...