Running Gear Guide
Author: Wildfire Team Date Posted: 12 June 2018
Whether you're already an experienced runner or you're planning to start running regularly, the right gear can make a huge difference to your enjoyment. This list will get beginners on the right track and help veterans complete their kits.
RUNNING SHOES
Good fitting running shoes will be the most important thing you will need as a runner. To ensure comfort and minimise injuries, you'll need a shoe specifically designed for running rather than any other sport. Make sure your shoe fits your foot, provides any stability required, and complements your running style and place of choice. Here are some of the most popular running shoe brands:

Altra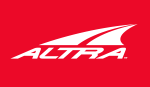 offers many different designs of running shoes depending on the running surface, distance and preferred level of stability, but all of their shoes are based on their signature zero-drop technology (no difference in height between the heel and the toe) and are tailored to the natural shape of the foot, featuring a wide toebox.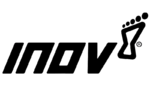 Inov-8 focuses on designing lightweight and minimal running shoes so that your foot is closer to the ground, giving you more power, confidence and control over your run. Inov-8 offers a range of carefully selected shoes specific to terrain and circumstance. Whether you're hiking the trail with Roclites, pounding the road with Terra Ultras, or ramping it up in the gym with F-Lites, your Inov-8 shoe is providing optimum grip and comfort for your chosen environment.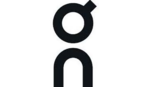 On Running Shoes are designed to help you discover your best running form. The soles are made of 'Cloud' elements which compress to offer a cushioned landing, and then allow a firm takeoff, maximising energy return and leaving you feeling like you're running on clouds. They specialise in road running shoes. Models range from the ultra-light and speedy Cloud X to the super cushioned and stable Cloudflyer, and everything in between. On Running specialises in road running shoes, and also offers trail and racing shoes.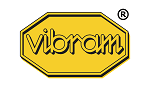 Vibram Five Fingers have been designed to promote the feeling of running barefoot. The thin and flexible sole allows the foot to move and work naturally. The five toes are separated, mimicking the foot's natural state and allowing your feet to move naturally and instinctively. The Vibram rubber lug sole provides excellent traction, leaving you free to focus on your run.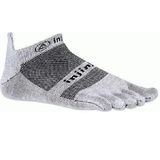 SOCKS
Every shoe needs its perfect sock companion. The most important factor to consider when choosing your running socks is the fabric. Specialised sport fabrics like Coolmax, or wool for cooler climates, are your best choice as these fabrics will help to wick away moisture. Avoid cotton running socks as your feet will feel cold during Winter and you may develop blisters in the Summer.
Wildfire stocks a wide range of sport socks, from super thin liners to thick cushioned socks and compression socks, so you're sure to find something that suits you in our Running Socks section.
Need something to suit your Vibram Five Fingers, or like your toes to spread out while you're running? Check out our selection of Toesocks.
For added circulation and to reduce muscle vibration which leads to fatigue, try Compression Socks.
CLOTHING
Clothing which is designed specifically for sporting activities is made of technical fabric. This enables you to remain dry and comfortable whether you are running in hot or cold temperatures. Technical fabrics help to move the sweat from your skin to the outer surface of the fabric, where it will evaporate and prevent your clothing from feeling heavy and damp.
View our range of running jackets, shirts, pants and shirts here: Mens | Womens
We also stock a range of compression gear, which promotes circulation, provides support, and reduces muscle vibrations that can lead to early fatigue. From calf guards to arm sleeves, you can view our range of compression gear here: Compression Gear
HEADWEAR
Our country may be sunburnt, but that doesn't mean you should be! We stock a range of comfortable and colourful hats, visors and headbands for keeping sun, sweat and hair out of your eyes. There are even warm options to help you get out there in winter too! Browse through our Hats & Headwear section to get your head in the game.
VISIBILITY
Running after dark or before sunrise? It's important to stay visible to cars, as well as lighting your own way so you don't trip and fall. There are a variety of options, including clip-on, head- or waist-mounted lights and reflective strips for clothing. Also look out for reflective strips that come on your race packs, clothing and shoes, and check how visible these make you, in case more is required. Check both our Running Lights section and our Reflective Gear section.
RUNNING WATCH
A good sports watch is a great investment for not just timing your running, but also taking advantage of advanced training metrics like heart rate, cadence and gait metrics, all to help you perfect your running style and improve your fitness. Most current watches also let you download your data onto a computer or your phone so you can get the most out of your training. While Garmin is the professional runner's top choice, Wildfire also stocks several excellent brands like Polar and Suunto to help you find your perfect watch, so start looking in Sports GPS Watches.
Prefer something with fewer fancy metrics, and a more holistic approach to fitness? Activity Trackers monitor all day activity, including steps, stairs climbed, all day heart rate and sleep tracking, and offer a different approach to fitness than your standard GPS watches, though they often track basic running statistics as well. Because they're designed for everyday use, they're also available in stylish designs, which you can browse here at Activity Trackers.
NUTRITION
Making sure your nutrition needs are met during your long training sessions and races will not only ensure that you are able to get the most out of your training, but also fuel your body to meet its pre-, post- and during workout requirements. Keep hunger, exhaustion, and dehydration at bay on your runs with our delicious products!
We stock a range of gels, chews, bars, powders, and capsules, so try a few and find your favourite before race day in our Nutrition section!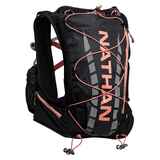 HYDRATION
Staying hydrated before, during and after your workouts is one of the most important factors to consider when starting a training program. Even being just two per cent dehydrated will result in a decline in performance, so a healthy fluid intake is highly important. Proper hydration limits the chance of developing muscle cramps and similar injuries while also ensuring that you avoid dehydration and heat exhaustion. Whether you prefer to carry your water in your hand, around your waist, or on your back, Wildfire Sports's range of Hydration products will make sure you're never short of fluids.
STORAGE
Sometimes you don't need to bring a lot on your run, but between your keys, your phone, gels, etc., sometimes it's not enough to just carry them. We offer a range of Sport Pockets and Phone Cases for carrying small items as unobtrusively as possible.
You'll also find that a lot of our hydration products, like vests and belts, have inbuilt storage, so kill two birds with one stone and take another close look at our Hydration section.
Related Products