| Jetboil
| Outdoor Cooking
Jetboil is an outdoor cooking company based in the USA that creates lightweight, gas-fueled, portable stoves used primarily for backpacking and camping. Founded in 2001, Jetboil aims to make outdoor cooking easier thanks to its patented Fluxring technology. Compact, lightweight, reliable and versatile, Jetboil products can be counted on to perform in every situation.
Related Posts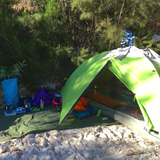 Author: Stephanie Ford Date Posted: 8 August 2019
Packing for long treks is quite the task. Carrying too much and not carrying enough both pose huge risks. Finding the packing sweet spot requires a ton of experience. That's where we come in. Read more...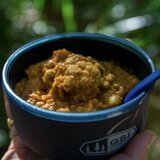 Author: Stephanie Ford Date Posted: 29 July 2019
In reviewer Steph's experience, there are three main things you need to consider when you're pondering the best backcountry food for your trip. Read more...