| Armpocket
| Smartphone Armbands
Armpocket is a smartphone case company that specialises in storing your phone during long runs and training sessions. Their non-slip, waterproof designs complete with full screen access allows you to control your smartphone via touch without worrying about it getting wet or damaged.
Related Posts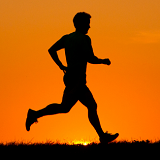 Author: Wildfire Team Date Posted: 12 June 2018
Whether you're already an experienced runner or you're planning to start running regularly, the right gear can make a huge difference to your enjoyment. This list will get beginners on the right track and help veterans complete their kits. Read more...