| Butora
| Quality Climbing Shoes
Butora is a climbing shoe brand focusing on making some of the most high-quality and comfortable climbing shoes on the market. Butora itself is a Korean word that means persistence or determination; it's used by climbers and boulderers when telling someone to "go for it" or "stick it". A team comprised solely of climbers that love engaging in the sport daily, Butora has more than 20 years' experience in climbing shoe design and manufacture.
Related Posts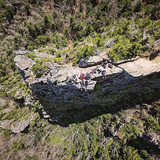 Author: Shaun Pleschka Date Posted: 16 February 2019
Staff member Shaun has been climbing outdoors for 11 years and has worked as a climbing instructor for two years. Here's his checklist of gear, complete with explanations, alternatives and his own personal preferences. Read more...