The Right Shoe Project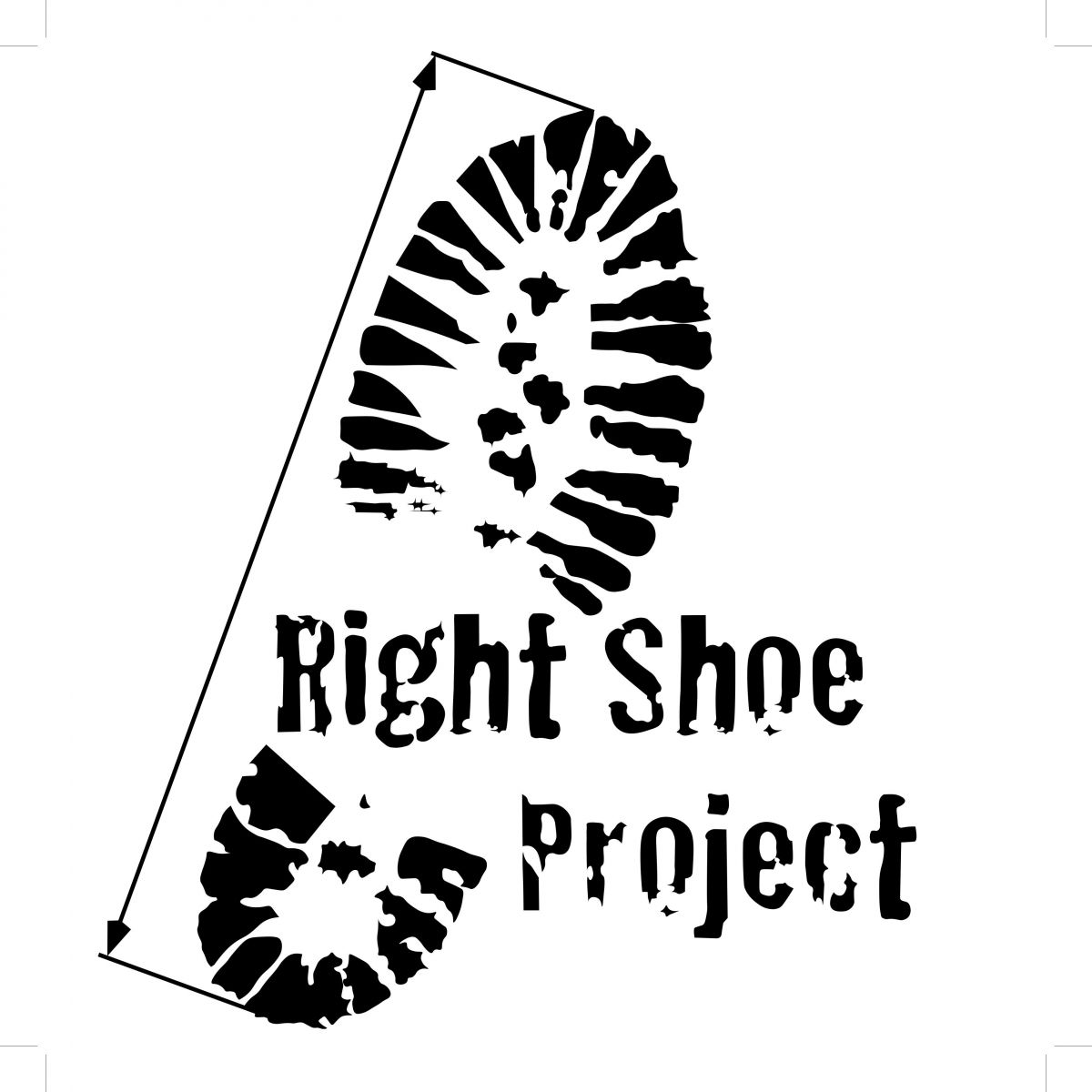 Shoes are made in many factories around the world and even models within the same brand can be quite different. To assist our customers in choosing the right size, we measure every shoe we receive. And on top of that, customers give us feedback as well. All this information is compiled so you can simply enter the length of your foot (cm), choose your preferred fit, and our calculator will recommend a size for you! Then, as you browse the website across various brands and models of shoes, we will provide a recommendation of your sizing in each model.
How do I measure my foot?
Firstly, ensure that you always take your measurements standing, and if possible at the end of the day. This will ensure that the maximum size of your foot is measured, and you don't end up with shoes that are too tight after a long days trek!

Secondly, take your largest foot and place your heel against a wall. Use a tape measure or ruler to measure the distance from the back of your heel to your longest toe. See the diagram below.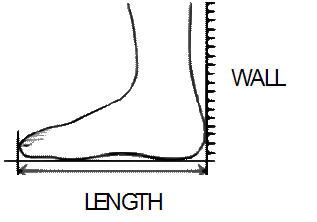 If you don't feel you can get an accurate measurement by yourself, enlist the help of a friend! Remember, these are shoes that you will be wearing for a long time, through thick and thin, and you want to make sure you get the best fit possible. For best accuracy, measure your foot multiple times and take the average of the lengths found.

Finally! For those overseas, please note that this calculator will not work using inches so please ensure that you convert your foot length to centimeters before entering it into the calculator.
What fit am I?
The preferred fit options correspond to 1 cm (tight), 1.5 cm (standard), and 2 cm (loose) of additional room between the end of the toes and the end of the inside of the shoe. While our calculator defaults to a standard fit, if you have a personal preference for shoe fits (perhaps you like looser fits for comfort) or you are purchasing a certain style (perhaps you need a tight fit for sprinting spikes), then you have the option to change to a tighter or looser fit as needed. The calculator will then recommend your size based on this prefered fit style. Please note that the fit settings refer to length, not width. If you need a narrow or wide shoe, use the filters in search/categories to find a suitable width shoe for you