| Premax
| Athletic Skincare
Premax is an athletic skincare company based in Australia. Premax's premium skincare products use high-quality ingredients and are endorsed by athletes, teams and therapists. Sport and health are Premax's passions. Everyone from Premax loves being healthy and fit, and it shows in their products.
Related Posts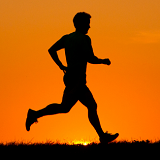 Author: Wildfire Team Date Posted: 12 June 2018
RUNNING SHOES Good fitting running shoes will be the most important thing you will need as a runner. To ensure comfort and minimise injuries, you'll need a shoe specifically designed for running rather than any other sport. Make sure your shoe fits your foot, provides any stability required, and complements your running style and place of choice. Here are some Read more...