Opinion: Comparing Heart Rate Monitors (HRMs)
Author: Mitch Neumann Date Posted: 26 October 2020
Some of our most commonly asked questions regard accuracy and difference between the brands and styles of heart rate monitors. In a bid to save his colleagues from listening to him repeat himself, Mitch addresses the main questions in this article.
Editor's Note: before choosing a HRM, consider the head unit you will use it with. If you're pairing it with an older model sports watch or bike computer, check compatibility carefully. The HRMs recommended below also record a number of other metrics like cadence and vertical oscillation, which require a compatible head unit or app to display. If you're pairing with a phone, check the Bluetooth version before purchasing. And of course, you can always contact us for more specific advice about compatibility.
Which brand is the best?
The three brands we stock are Wahoo, Polar and Garmin.The accuracy and fit between these brands are almost identical. For that reason there is no one brand that is better than the other.
Armband or chest strap?
Definitely a chest strap, which use super-reliable electrodes to gauge your heart rate. A wristband or armband HRM uses optical technology instead (the same technology as a sports watch or activity tracker). This tech is significantly less accurate and reliable, as it is dependent on variable factors such as fit, skin colour, hair and sweat.
Bluetooth or ANT+?
It's 2020: if you're buying a heart rate monitor without both Bluetooth and ANT+ you're not doing it right. ANT+ is the old school version of Bluetooth and a monitor with only ANT+ will not connect to as many devices, particularly if you're using an app via your phone.
What functions do I need?
This depends on which sport you're doing and how much of a data nerd you are.
Running - If you are after not only your heart rate but also your running metrics such as vertical oscillation, cadence, stride length, etc. then you have to select a monitor that has an inbuilt accelerometer. Also note that only some watches will support the live display of running metrics.
Swimming - Neither Bluetooth nor ANT+ transmits data underwater; therefore a heart rate monitor that can be used for swimming requires internal memory and obviously adequate waterproofing. This means it will track your heart rate data and store it internally before automatically uploading it to your device once it is within Bluetooth range.
Cycling - 99% of cyclists are after just heart rate and therefore most heart rate monitors offer no additional cycling specific features. The Wahoo TICKR X being from a bike trainer brand offers a small selection of cycling features such as pedalling cadence and an indoor cycling mode to measure distance.
So which one do I need?
Right now there are 3 heart rate monitors on the market that all offer the same features, accuracy, waterproofing and technology. They literally tick every box for any level of athlete and even the price bracket is the same ($139-$149). No matter which one you choose, you won't be disappointed!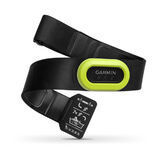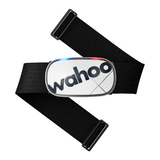 Wahoo TICKR X Heart Rate Monitor
PRO TIP
Wash your HRMs in fresh water after use! Sweat (salt) is a HRM's worst friend.