12 Christmas Gifts for the Runner in Your Life
Author: Stephanie Ford Date Posted: 5 December 2019
There's a runner in every family, and they can be tricky to buy presents for, even if you're a runner yourself. Steph presents a wide range of Christmas gift ideas for runners, to suit every budget.
Runners are an odd bunch. We've got plenty of things going for us - tenacity, commitment, passion, grit - but we can also be somewhat of a puzzle for non-runners. (Understandably, we know running 'til your toenails fall off isn't for everyone).
Choosing presents for runners can be a nightmare. We probably hate the shoes you love and our favourite flavour of GU today might make us want to vomit tomorrow. But there are things we'll always be happy to receive.
This post will guide you to the perfect present for the runner in your life. We've got suggestions for all budgets that'll be sure to make your runner smile!
1. Race Entry ($$-$$$)
Entering the runner in your life in a race is a gift that will keep on giving. Many of us use that next start line as motivation on days it's hard to get out the front door. Not to mention the excitement of race day and the memories (and glory) that'll live on forever!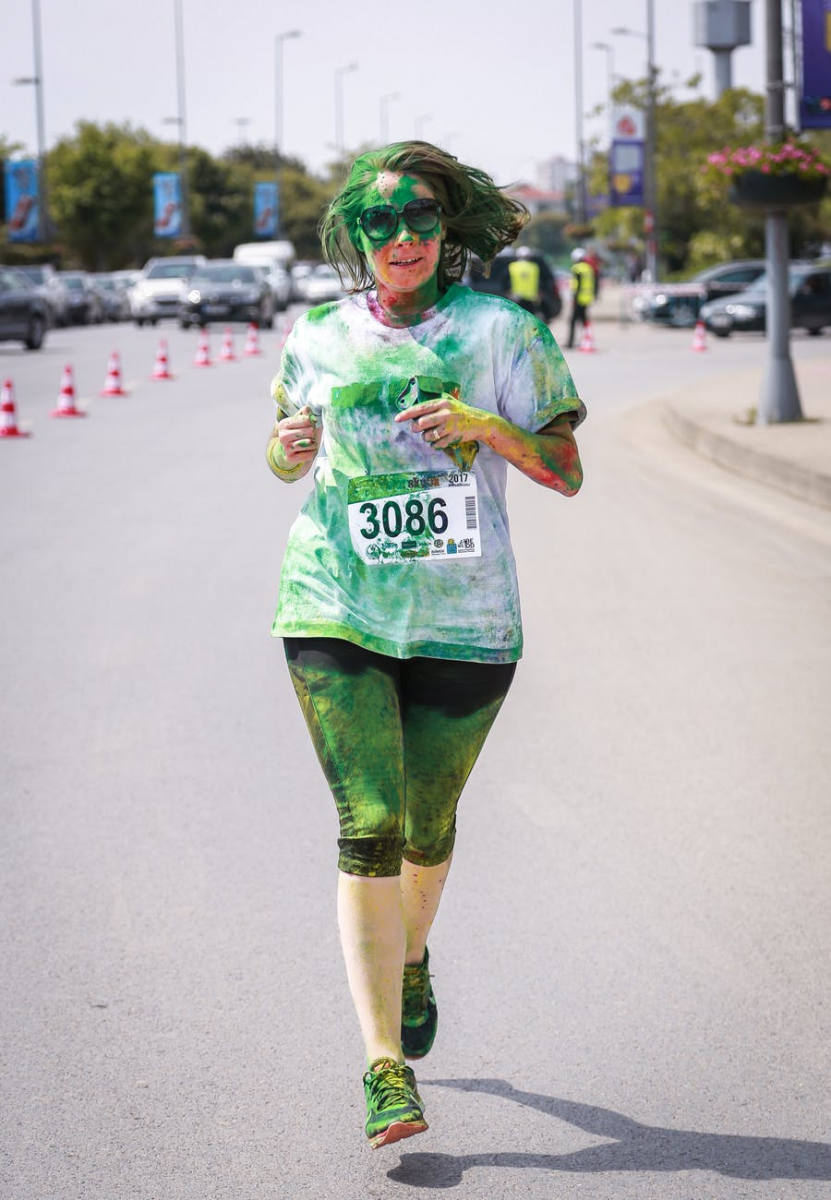 A colour run is a fun, low stress event
for runners of all levels!
Check out the Running Calendar for events near you.
2. Socks ($-$$)
No runner will ever be disappointed when they get socks as a gift. You might need to have a bit of a sniff around their sock drawer to see what type of socks they like - keep an eye out for the brand and fabric type. Common favourites are CEP, Feetures and Injinji.
3. Race Medal Holder ($$)
Etsy has plenty of inspirational decor that'll let your runner showcase (and show off) their finisher medals. They'll love the opportunity to turn their medals into art. Plus, it'll provide that extra bit of inspiration for them to sign up to their next race. Can't have any empty spots in the medal holder!
4. Body Glide ($)
Every runner chafes sometimes. Grab them a stick of Body Glide so they'll have it on hand when they need it most!
5. A Strava Subscription ($$)
If the runner in your life is looking to take their running to the next level, they'll love an annual subscription to Strava. It's a site packed with features, including in-depth data analysis that'll help runners get fitter and faster and training plans that'll help them reach their goals.
6. Massage Materials ($-$$$)
You've no doubt seen your runner struggling with soreness and fatigue. There are plenty of products available that'll help them find their stride in no time at all. From spiky massage balls at the cheaper end of the spectrum through to Theraguns at the expensive end, your runner will love the gift of relief and recovery!
7. Bone Conduction Headphones ($$-$$$)
Bone conduction headphones are becoming more popular with safety conscious runners. They let you know what's going on around you while still letting you enjoy your music - it's the perfect solution for those who want the best of both worlds.
Aftershokz make quality bone conduction headphones ranging from around $75 through to $250. They come in different colours too!
8. What I Talk About When I Talk About Running ($)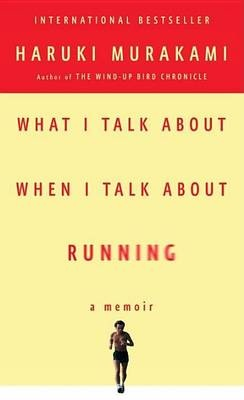 Your runner has probably already read "Born to Run" and all the guides to running they'd ever want. This memoir, by the prolific author Murakami, is designed to inspire runners and non-runners alike and covers everything from training tips through to travel.
9. Lock Laces ($)
Shoelaces are an annoyance nobody wants to deal with on long runs. That's assuming you haven't already run so far you can't touch your toes anymore. Lock Laces will make your runner's life that much easier.
10. Yoga Classes ($-$$)
Runners have a lot to learn from their more flexible friends in your local yoga studio. But it's too often easier to forego the class and to opt for an extra run instead. Encourage the runners in your life to do their minds and bodies a favour and get them passes to a yoga class. They'll thank you!
11. Recovery Thongs ($-$$)
I can confirm that very few feelings beat taking off your running shoes after a long stretch in them. The runner in your life will definitely appreciate having something else to put on at the finish line. Recovery thongs have plenty of cushion, offering tired legs and feet a much needed break.
12. A Gift Card ($-$$)
Still can't choose? Grab your runner a Wildfire gift card and let them choose exactly what they need.
All that's left is for you to get the gift in your hands in time for Christmas. Check out our shipping cutoffs to be sure you'll get them in time!