Related Posts
Author: Stephanie Ford Date Posted: 24 September 2019
I was not disappointed. The trail-specific tights are designed to prevent chafing and the performance fabric is grippy - so the tights don't slide around once you're running. I tested them on some pretty epic hills in Lerderderg and the You Yangs and was impressed that I didn't need to adjust them at all. Features The tights are loaded with featu Read more...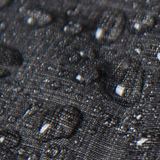 Author: Stephanie Ford Date Posted: 9 August 2019
Deciding to do something outdoorsy is easy. Choosing what to wear when you go hiking or running has gotten more complicated. There are so many performance fabrics on the market - with pros and cons for each. Needless to say, it's worth investing time into working out which hiking or running fabric will work the hardest for you. Natural Performance Fabrics Read more...