| Wilderness Wear
| Technical Outdoor Wear
Wilderness Wear creates technical outdoor clothing created from passion, conscience and insight, with products refined and developed from season to season. Based in Victoria, Australia, Wilderness Wear has produced exceptional, dynamic outdoor wear since 1989.
Related Posts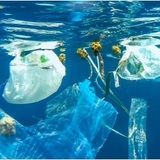 Author: Stephanie Ford Date Posted: 4 February 2020
Struggling to balancing your ecological footprint with the need for quality shoes and performance clothing? It's a complex issue, but we've compiled a list of considerations for choosing great gear that won't cost the earth. Read more...