| Trangia
| Outdoor Camping Stoves
Founded in 1925, Trangia is a Swedish company famous for developing outdoor camping stoves. The camping stoves are lightweight, durable and easy to use. Trangia now offers a variety of different stove solutions for any traveller, with different fuel sources and sizes.
Related Posts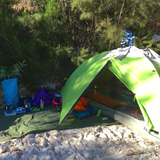 Author: Stephanie Ford Date Posted: 8 August 2019
Packing for long treks is quite the task. Carrying too much and not carrying enough both pose huge risks. Finding the packing sweet spot requires a ton of experience. That's where we come in. Read more...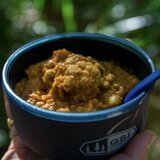 Author: Stephanie Ford Date Posted: 29 July 2019
In reviewer Steph's experience, there are three main things you need to consider when you're pondering the best backcountry food for your trip. Read more...