| Suunto Watches
| GPS Sports and Outdoor Watches
From the beginning of time, humankind has explored...all that has changed are our tools. Use Suunto gear to explore and conquer new territory, from the highest mountains to the deepest oceans and anywhere in between. Wildfire Sports & Trek currently stocks a wide range of premium sporting and outdoor Suunto Watches that have been tested in the world's harshest conditions. For advice on which Suunto model is right for you, Contact Us today.

Related Posts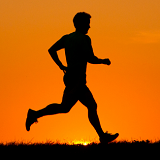 Author: Wildfire Team Date Posted: 12 June 2018
RUNNING SHOES Good fitting running shoes will be the most important thing you will need as a runner. To ensure comfort and minimise injuries, you'll need a shoe specifically designed for running rather than any other sport. Make sure your shoe fits your foot, provides any stability required, and complements your running style and place of choice. Here are some Read more...