| Science In Sport
| Sports Hydration and Nutrition
Science in Sport (SiS) is an English sports nutrition company that creates innovative sports supplements and nutrition products for professional athletes and sports enthusiasts. Founded in 1992, all SiS products are thoroughly tested and certified through the Informed-Sport program.
Related Posts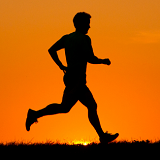 Author: Wildfire Team Date Posted: 12 June 2018
Whether you're already an experienced runner or you're planning to start running regularly, the right gear can make a huge difference to your enjoyment. This list will get beginners on the right track and help veterans complete their kits. Read more...