| Princeton Tec
| Outdoor Lighting
Princeton Tec is an outdoor lighting specialist based in New Jersey, USA. Pioneering new lighting solutions since 1975, Princeton Tec products include industrial, tactical, and accessory lights that aim to push the boundaries of technology and design. For scuba and water sports, to camping, hiking and backpacking, to snow and alpine sports, or road/commuter biking, consider Princeton Tec for superior illumination in any situation.
Related Posts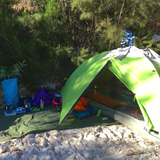 Author: Stephanie Ford Date Posted: 8 August 2019
We've compiled this packing list for you for multi-day or thru hikes in summer, spring or autumn. We'll also provide some tips and tricks along the way about what to look for in your hiking gear - so keep an eye out for those! What to pack for your multi-day or thru hike Clothes This is where people really overdo it, so we'll start here. My first tip: You need Read more...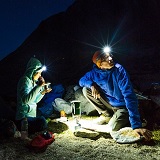 Author: Taylah Danaë Baggs Date Posted: 19 April 2018
You have a multi-day trekking adventure coming up. Perhaps there's a big camping/hiking trip planned with all your friends. Or maybe you're an avid day-hiker that enjoys exploring the trails on the weekend. Whatever the case, you've probably already picked out comfortable shoes, a sturdy pack, and the perfect tent. But you're not yet fully prepared. Headtorches and trekking poles are important Read more...