| Lock Laces
| Elastic No-Tie Shoelaces
Lock Laces is an international brand that manufactures elastic no-tie shoelaces, which never have to be tied, stretch to keep your feet comfortable all day, and can be adjusted easily. Born in 1997, Lock Laces are the result of a track athlete's frustration with his shoelaces coming untied during races. They found their home on the shoes of triathletes who wanted to shave precious seconds off their transition times, and of runners fed up with stopping to retie their laces. Now, Lock Laces helps everyone from busy mums on the go to individuals with fine motor skill impairments. It's one of the highest-quality lacing solutions on the market.
How to Install Lock Laces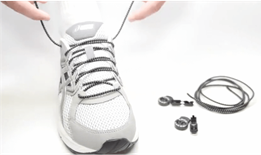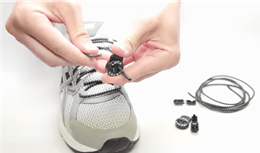 Step 1: With your foot in your shoe, thread the elastic lace through your shoes' eyelets like you would with a regular shoelace.
Step 2: Pass both ends of the lace through the spring-loaded locking mechanism. Pushing down on the top of this mechanism opens it up so laces can be passed through.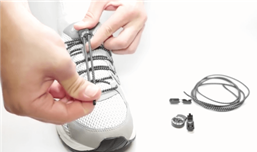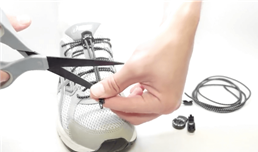 Step 3: Press down on the lock again and slide it to the tongue of the shoe. Release to lock in place. The shoe should fit snugly, but not feel too tight.
Step 4: Wiggle your foot around in the shoe or go for a short walk to ensure the fit is perfect. Once you're satisfied with the fit, trim the excess lace so it reaches just past the toe end of your laces (about 2-3 inches from the lock mechanism).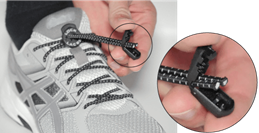 Step 5: Thread the end clip through both laces and line up the ends of the laces with the teeth inside the clip. Press the clip together to secure.
You're done! You can now tighten and loosen the lock to slip your shoes on and off quickly and easily.
Related Posts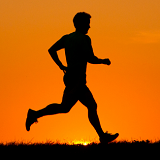 Author: Wildfire Team Date Posted: 12 June 2018
RUNNING SHOES Good fitting running shoes will be the most important thing you will need as a runner. To ensure comfort and minimise injuries, you'll need a shoe specifically designed for running rather than any other sport. Make sure your shoe fits your foot, provides any stability required, and complements your running style and place of choice. Here are some Read more...