| Camper's Pantry
| Freeze-Dried Meals
Camper's Pantry is a Tasmanian company that produces freeze-dried hiking food with real Australian ingredients. Camper's Pantry features a range of different lightweight meals that are nutritious and tasty, ideal for hiking and camping. They are easy to prepare, requiring you to only add boiling water and stir to produce a delicious, healthy meal that will fuel you for your adventures. Wildfire Sports & Trek currently stocks a variety of these lightweight, freeze dried meals to accompany you on your next adventure.
Related Posts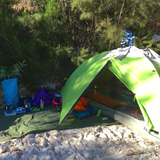 Author: Stephanie Ford Date Posted: 8 August 2019
We've compiled this packing list for you for multi-day or thru hikes in summer, spring or autumn. We'll also provide some tips and tricks along the way about what to look for in your hiking gear - so keep an eye out for those! What to pack for your multi-day or thru hike Clothes This is where people really overdo it, so we'll start here. My first tip: You need Read more...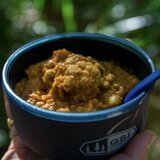 Author: Stephanie Ford Date Posted: 29 July 2019
There's nothing quite like backcountry hiking. Relative solitude, physical challenges matched only by the scenery - there's a lot to enjoy. Backcountry food used to be more of an annoyance than something I looked forward to - but after many trips (and many failures), I've managed to dial it in. In my experience, these are the top three things you need to consider when you're pon Read more...