| Beal
| Climbing Ropes
BEAL is a French climbing rope company founded in 1950 by Pierre and Janine Beal. A world leader in climbing rope, BEAL manufactures around 15 million meters of ropes per year and promotes innovation as its core value.
Related Posts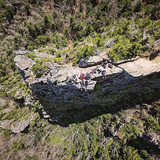 Author: Shaun Pleschka Date Posted: 16 February 2019
So you want to start outdoor sport climbing? Read more...