| 8B Plus
| Sport Climbing and Bouldering Gear
8B Plus is an Austrian climbing gear company that creates the essentials for sport climbers and boulderers. Their climber-designed creations are imbued with the belief that climbing is not just a hobby, but a way of life. Unconventional and imaginative, 8B Plus has an ever-expanding collection of unique, exclusive products.
Related Posts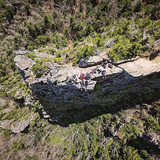 Author: Shaun Pleschka Date Posted: 16 February 2019
So you want to start outdoor sport climbing? Read more...