The Benefits of Different Outdoor Fabrics
Author: Danae Baggs Date Posted: 7 August 2020
You've seen words like No-See-Um, Ripstop, Ultra-Sil and Cordura and have no idea what they mean. What are the benefits of different outdoor fabrics that you'll see listed on camping gear? Danae explains.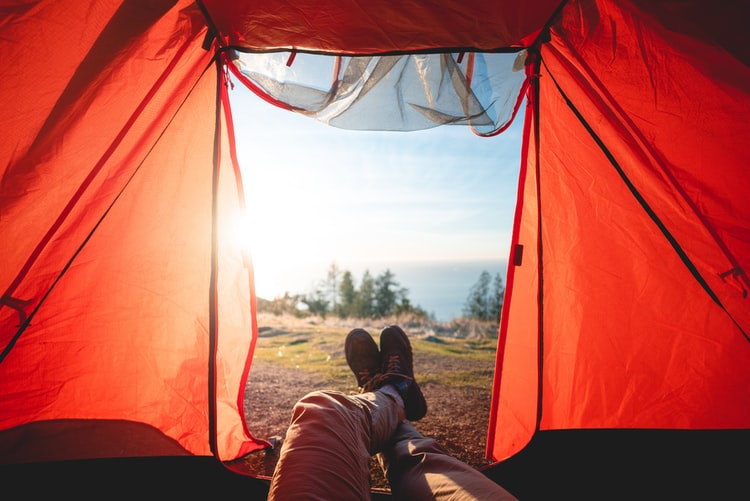 Outdoor Fabrics - what's the difference?
Polyester - soft, UV-resistant fabric that provides a balance of performance and weight. Commonly used in tent flys because it doesn't stretch or sag much when wet.
Nylon - strong tear-resistant and abrasion-resistant material, although it can stretch when wet and doesn't have amazing UV resistance. Used a lot in backpacks.

Polyethylene (PE)

- watertight, abrasion- and UV-resistant plastic with a stiff, crinkly feeling, usually used as tarps and covers
Cordura / Kodra - heavy-duty synthetic fabrics that increase strength, durability and abrasion resistance. Usually made from nylon and placed on backpack bases and apparel or tent abrasion points.
No-See-Um - mesh with holes too small for insects to get through: usually found in lightweight tents and mosquito nets.
Ripstop - fabrics with a reinforcing fibre (usually nylon) woven in, which increases the fabric's strength. It's called Ripstop because it limits holes or tears from stretching / increasing.

Ultra-Sil

- a highly siliconised Cordura ripstop nylon that Sea To Summit loves to use on their outdoor dry bags, tents, packs...you name it
Canvas - quite heavy fabric traditionlly made from cotton waterproofed with a wax coating. It offers good insulation, UV-resistance and breathability - so it's good for warm, dry climates.
Polycotton - a mix of polyester and cotton, so the fabric has the benefits of both. Most "canvas" today is actually polycotton. It's lighter and stronger than traditional canvas and can have a PU coating applied for waterproofing.
Packcloth - heavy-duty abrasion- and tear-resistant cloth that's fairly heavyweight and commonly made from nylon or polyester. It's typically found in backpacks on high-wear points.
Oxford - a basket weave, usually used on a sturdy fabric as a lightweight alternative to packcloth. Plus, it's an ideal base for waterproof coatings.
Taffeta - a smoother weave than Oxford, but without the same durability or tear strength. Great for saving weight on ultralight tents and packs.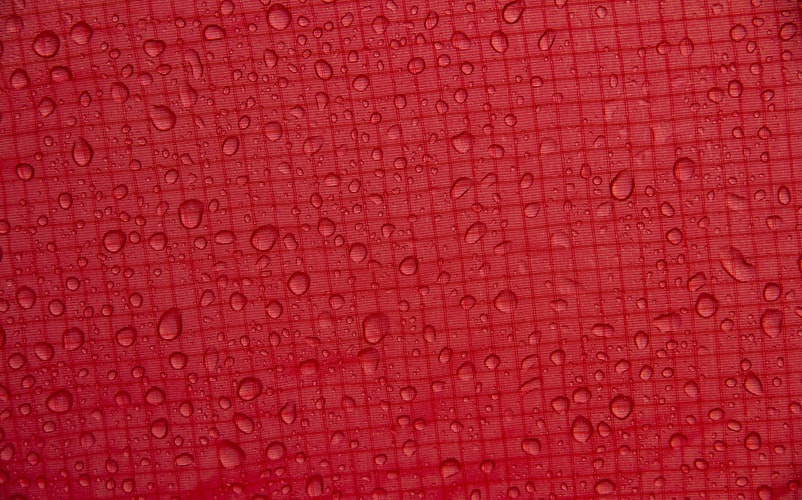 Waterproofing Fabric Treatments
GORE-TEX - premium waterproof/breathable membrane also known as GTX or Goretex. Usually found in shoes and apparel to allow sweat to escape and prevent rain, etc. from getting in.
eVent - proprietary waterproof/breathable membrane fabric; possibly more breathable even than GORE-TEX.
PU coating - polyurethane coatings are hydrophilic: it attracts water. It's applied to inner fabrics to make them waterproof. PU coatings can decrease fabric strength, so quality coatings will be thin. It's a breathable choice of waterproof coating.
PVC coating - polyvinyl chloride coating usually found on canvas tents to make them waterproof. However, PVC can be prone to condensation, so make sure any PVC-coated tent has good ventilation.
TPU coating - thermplastic polyurethane coating that's stronger, more flexible and less prone to cracking than PU...but more expensive, so usually only found on hydration bladders, hoses, etc. where plastics need to be both durable and flexible. Also found in supportive footwear.
Siliconised - waterproof fabric (usually nylon) impregnated with liquid silicon, so the waterproof coating in on both sides of the fabric. This treatment improves tear strength and reduces weight but is non-breathable.
DWR - Durable Water Repellent coating applied to fabric exteriors that makes water bead on top and roll off. It helps keep waterproof breathable fabrics, well, waterproof and breathable. It's not permanent, though, so you have to reapply DWR after hard use with products from NikWax, Grangers or Gear Aid.
Seam sealed - manufacturing process that adds a layer of tape over the stiching, literally sealing the seams, to prevent leaks where the stitching needle had to puncture the fabric.
Technical Terms - what do they mean?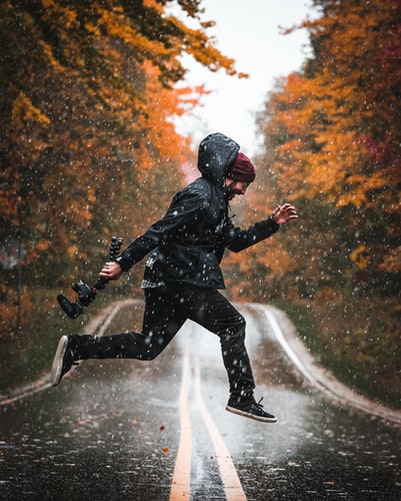 Denier - how thick the fibre used to make the fabric is: the higher the number, the thicker the fibre. It's measured by how much 9000m of a single thread weights. 150D (150 denier) = a 9000m fibre that weights 150 grams.
GSM - grams per square metre: the weight of fabric. Also known as Oz/Yd2 (ounces per square yard) in imperial systems.
Thread count - the number of threads per square inch of fabric. The higher the count, the denser the fabric, which equals better waterproofing.
Waterhead - how waterproof a fabric is thanks to a coating or lamination. It measures how much water pressure the fabric can withstand before the water starts to seep through.
Tear strength - how well a fabric prevents an existing tear, cut or hole from becoming larger.
Tensile strength - how much force a material can withstand before it breaks when pulled on opposite ends. Don't confuse it with tear strength!
Season rating - how many seasons outdoor gear can comfortably perform in. The more seasons, the wider range of conditions the gear can handle. 4 season tents, for example, can handle everything from calm, sunny days to tropical wet or cold winter conditions.