Sustainable Fitness & Outdoor Brands
Author: Danae Baggs Date Posted: 22 April 2021
Happy Earth Day! Outdoor gear and sportswear brands have stepped up to the plate and are driving efforts for more sustainable practices. We've gathered a comprehensive list of all the great work our brands are doing to keep the environment safe.
And so they should. The apparel and footwear industry accounts for about 10% of global GHG emissions. Sports clothes and shoes been notoriously short-lived in the past, getting thrown out and bought anew every season or two thanks to their constant use. Thankfully, outdoor gear and sportswear brands and making an effort to design, manufacture and package their products more sustainably.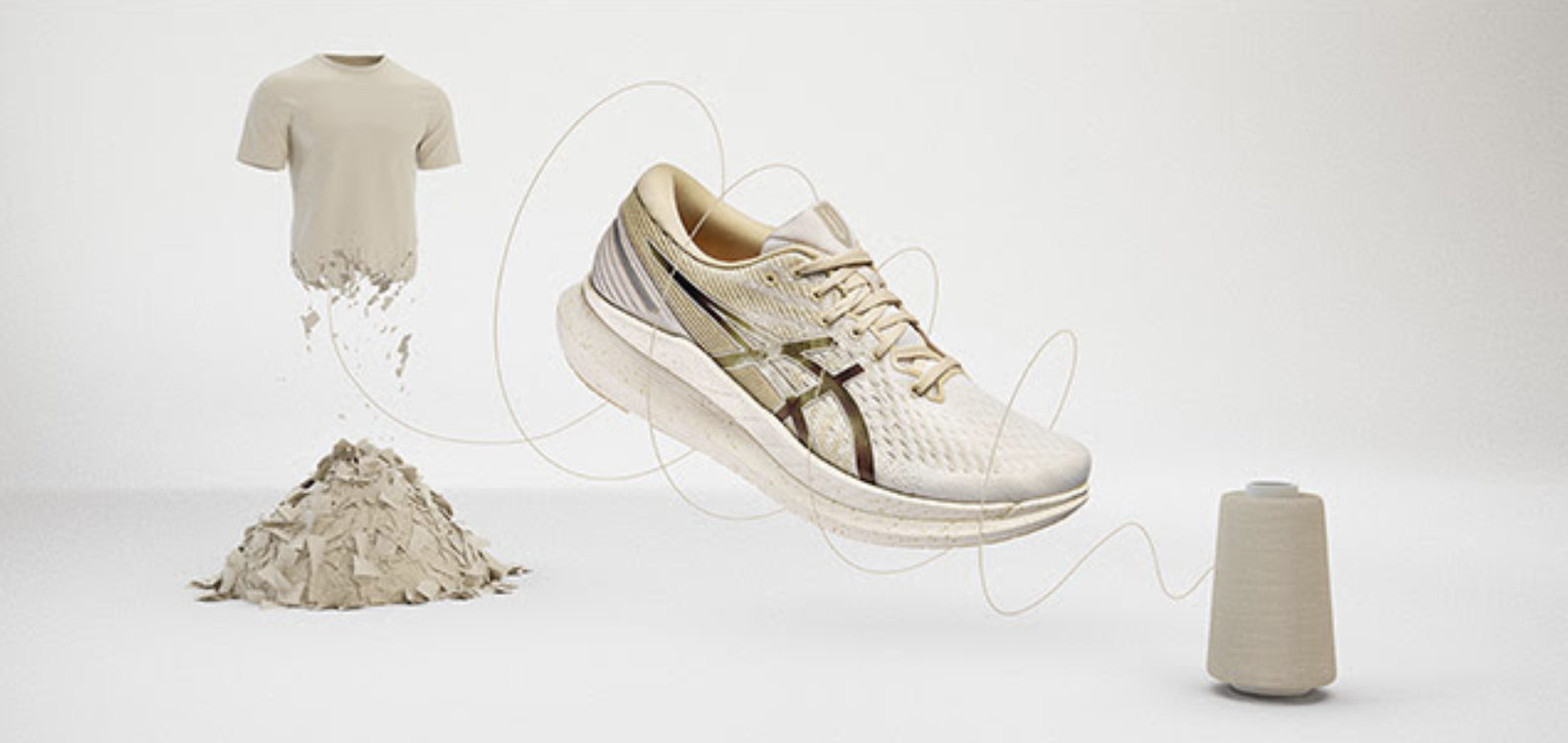 So how can you, the consumer, make more environmentally-friendly choices when purchasing outdoor gear, apparel and footwear?
1. Invest in good-quality pieces
High-quality gear and garments will last for much longer, thus reducing wastage.
2. Look out for sustainability keywords
Buzzwords, catchphrases, keywords - whatever you call them, here's what to look for when assessing a product or brand's sustainability:
Climate Neutral Certified - the company entirely offsets their carbon emissions. This is usually achieved by adhering to more environmentally-friendly manufacturing/shipping practices, and then purchasing carbon offsets and renewable energy credits for the GHG emissions they weren't able to eliminate. Quality offseting companies should be verifiable, permanent, enforceable, and quantifiable.
B Corp Certified - a business that adheres to the highest standards of social and environmental performance, transparency, and accountability.
1% For the Planet - the company donates 1% of gross sales to an approved enviornmental charity.
bluesign approved - bluesign is a worldwide system that certifies only low- or non-pollutant textiles, environmentally and human-friendly production, and limited resource conservation. bluesign-approved materials must meet strict ecological and toxicological requirements.
PFC-free - Until recently, almost all water-resistant treatments used man-made chemical coatings called poly-fluorinated chemicals or perfluorocarbons (PFCs), which can persist indefinitely in the environment and pose health risks. Many companies are moving to PFC-free chemicals.
FSC-certified - paper-derived products sourcing at least 70% from Forest Stewardship Council (FSC)-certified forests, and the remaining 30% from controlled wood. FSC confirms that the source forest is being managed in a way that preserves biological diversity and benefits local workers' lives.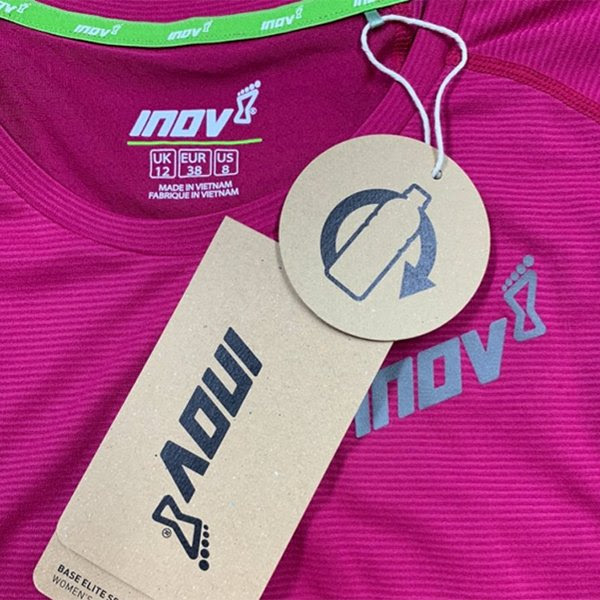 3. Buy from brands committed to sustainable manufacturing and materials
We are proud to stock many environmentally-friendly outdoor brands. To celebrate their efforts, we've gathered a list below of all the great work our brands are doing to keep the environment safe and thriving. Here's the lowdown on the great things our brands are doing in the name of sustainability:
inov-8 is leading the game in terms of becoming more sustainable. In 2020, they developed a new sustainability strategy with Dr Anne Prahl, an expert at the forefront of sustainable workings and design, that now guides every aspect of inov-8's business decisions. inov-8:
Actively donates to environmental charities. They have donated around £12,000 over 2020-21 so far to the Cumbria Wildlife Trust's carbon reduction projects (e.g. planting trees, restoring peat bogs) through initiatives like Green Friday and the RUN FOR THE HILLS challenge. They have also donates sales proceeds to the Lake District's Fix The Fells project.
Encourages staff members to volunteer for local charities, e.g. Waste for Wellbeing, which reduces food waste and feeds those in need.
Redistributes product development shoe samples and unusable returns through the charity ReRun, who gives the shoes to low-income families and refugee camps for a useful second life.
Uses shoe boxes made from 100% recycled carboard with vegetable ink, and that are fully recyclable.
Overhauled clothing hangtags, which are now made of FSC-certifed card.
Incorporates recycled materials across their product range, including recycled rubber and polyester fabrics.
Uses Graphene (the world's strongest material, which is not classified as hazardous) in their footwear to ensure their shoes last longer and require less replacement. Graphene byproducts are recycled and/or sustainably recovered. New, super-durable upper materials such as the Shoeller ceramic-coated fabric were also introduced after heavy research for the same reason.
Cut down on physical sample products by 38% from 2020 to 2021, instead focusing on digital samples to minimise waste and shipping needs.
Runs a carbon neutral office at their home in the Lake District, UK, through the use of sola panels.
Chooses carbon neutral partners wherever possible, including shipping and marketing partners.
A relatively young brand (especially for its popularity), in 2021 On designed and released the Cyclon running shoe, which is a 100% recyclable, zero waste, fully circular shoe that will never end up in landfill. They also:
Currently use more and more recycled polyester and polyamide, working to completely phase out virgin fabrics. They are also researching and testing alternative, bio-based materials, e.g. Tencel.
Only use vegan leather to avoid the chemical and wastewater pollution and animal cruelty associated with leather production.
Joined the CEO4Climate initiative: a group of Swiss businesses petitioning the Swiss Government to adopt a progressive climate policy.
Osprey is one of the most major outdoor brands out there, and it's doing us proud by getting serious about sustainability. We particularly like their forward-thinking approach to keeping their packs in service. Their All Mighty Guarantee, designed to extend a product's life, guarantees repair of any damage or defect for any reason free of charge, whether the pack was purchased in 1974 or yesterday. They also:
Created Osprey Renewed: a partnership with the Renewal Workshop to give their packs a second life, keeping 800 pounds of non-AMG packs per month out of landfill. The Renewal Workshop takes discarded gear and turns them into renewed products through a zero-waste system that involves cleaning with waterless technology, making any necessary repairs and upcyling materials. These refreshed packs can then be resold as quality secondhand goods.
Shifted to PFC-free DWR treatments - Osprey aims to be 100% PFC-free by 2022.
Reduced their packaging, using 100% recycled and recylable polybags, and recycled or FSC-certified cartons and hangtags.
Are a founding member of the OIA-sponsored Climate Action Corps.
Vivobarefoot is a B Corp certified company that makes super sustainable shoes, and each update to their product line introduces more eco-friendly materials. They have an admirable "less is more" philosophy, remaking all their classics with fewer materials, less process, and less waste. Plus, they do a lot of work with BLOOM: a high-performance cushioning foam made from algae biomass, which cleans and restores the environment's waterways when harvested. Their shoes are either vegan, or made only with Wild Hide leather (from free-roaming, ethically-sourced animals).
4. Don't throw out your gear
You don't want your gear ending up in landfill. Consider your other options before tossing your shoes, pack or apparel in the bin:
Repair it (if possible)
Sell it second-hand
Donate it to your local op shop
Recycle it through initiatives like Shoes 4 Planet Earth.
What Wildfire's doing to help the cause
Apart from continuing to stock sustainably-minded brands, Wildfire is currently donating to the FNPW (Foundation for National Parks & Wildlife) with a special gift pack, all proceeds of which go directly to the charity. The FNPW protects Australia's natural beauty and wildlife diversity through community projects like revegetation, acquisition of new land for national parks, and supporting wildlife carers. We also use 100% recyclable shipping packaging through Redcycle (soft plastics recycling intiative) to reduce our carbon footprint.