Rumpl: The Blanket You Never Knew You Needed
Author: Kai Pantano & Danae Baggs Date Posted: 21 October 2020
There are some things in life that just make it better. A Rumpl Blanket is one of those things. Read on to discover why you need one.
Could you live without a Rumpl blanket? Yes. Would your quality of life be worse? Yes.
Imagine taking a sleeping bag and turning it into a blanket. Glorious, instant warmth in a compact, colourful and versatile form factor. The founder of Rumpl did exactly that, solving a problem we never knew we had.
When I first laid eyes on one in Melbourne at the Outdoor Retail Expo, like most people, I was unsure of where I'd actually use it. Now a Rumpl sits permanently next to my TV in the lounge room. Halfway through winter, we replaced the doona with a two person Rumpl. They're perfect to fend off a chilly evening at home, but where they really shine is car camping. To me, car camping represents comfort. What's the point of your two person camp chair lounge, if you spend the night shivering in each other's arms? A Rumpl solves this problem.
Rumpls come in a one person size and a larger double. If you're chasing luxurious warmth, a down option is available, but I'd recommend the Original or the more compact NanoLoft options (both synthetic): they provide plenty of warmth and are easier to wash.
Rumpls come in a variety of eye-catching colourways - so be warned, you will want more than one. The constant temptation of new prints (including limited editions) serves as a perfect reminder that Rumpl blankets are the perfect gift.
As we head into the warmer months, you may question whether you need to purchase a Rumpl now. Putting aside the fact that you'll want to stare at your Rumpl longingly, waiting patiently for the opportunity to use it, here's a list of perfect Rumpl occasions:
Car camping
Van trips
Cabin stays
Rainy days
Movie nights
Date nights
Drive in movie theaters
Beach trips
Picnics
Early mornings, late nights and everything in between!
You need a Rumpl Blanket. You just don't know it yet.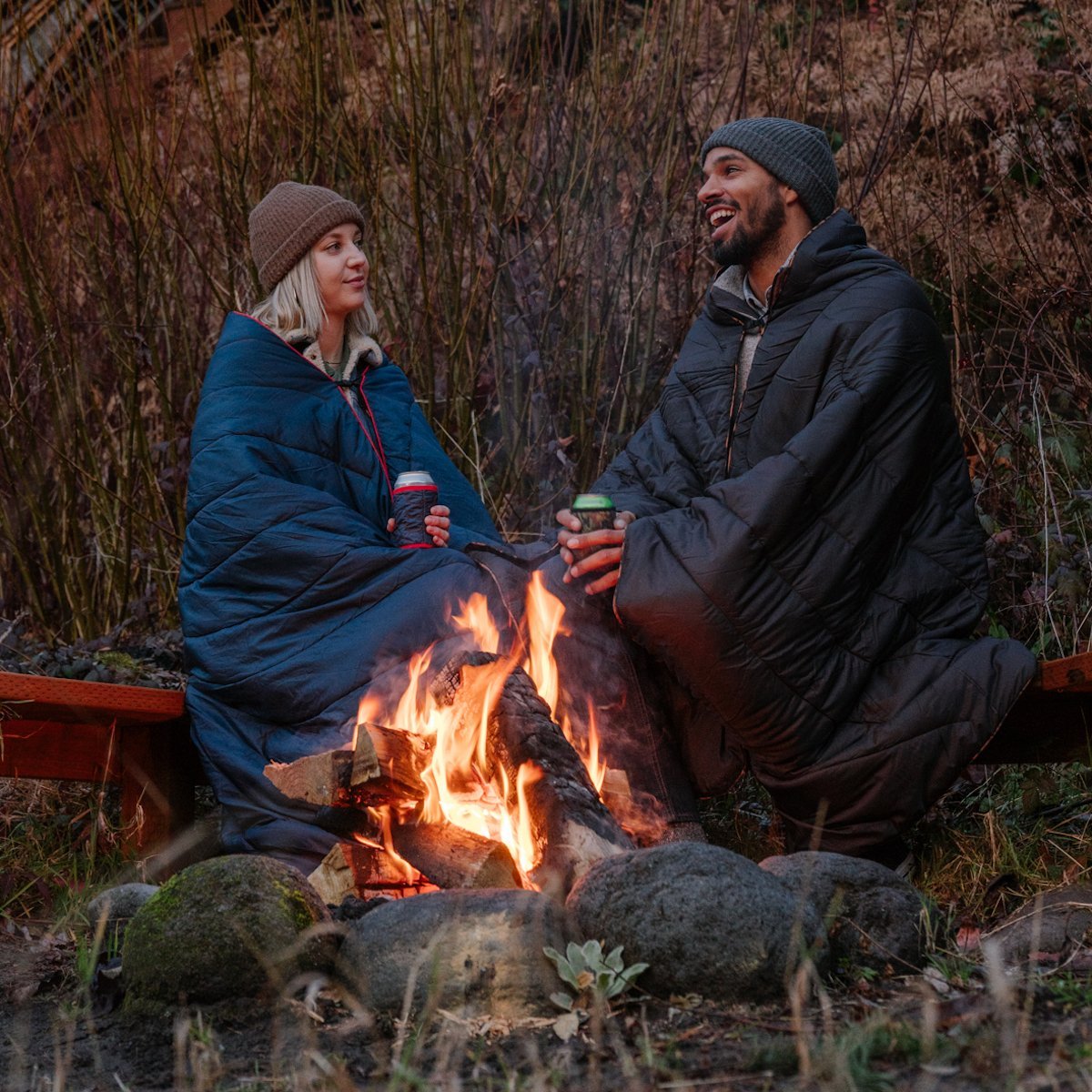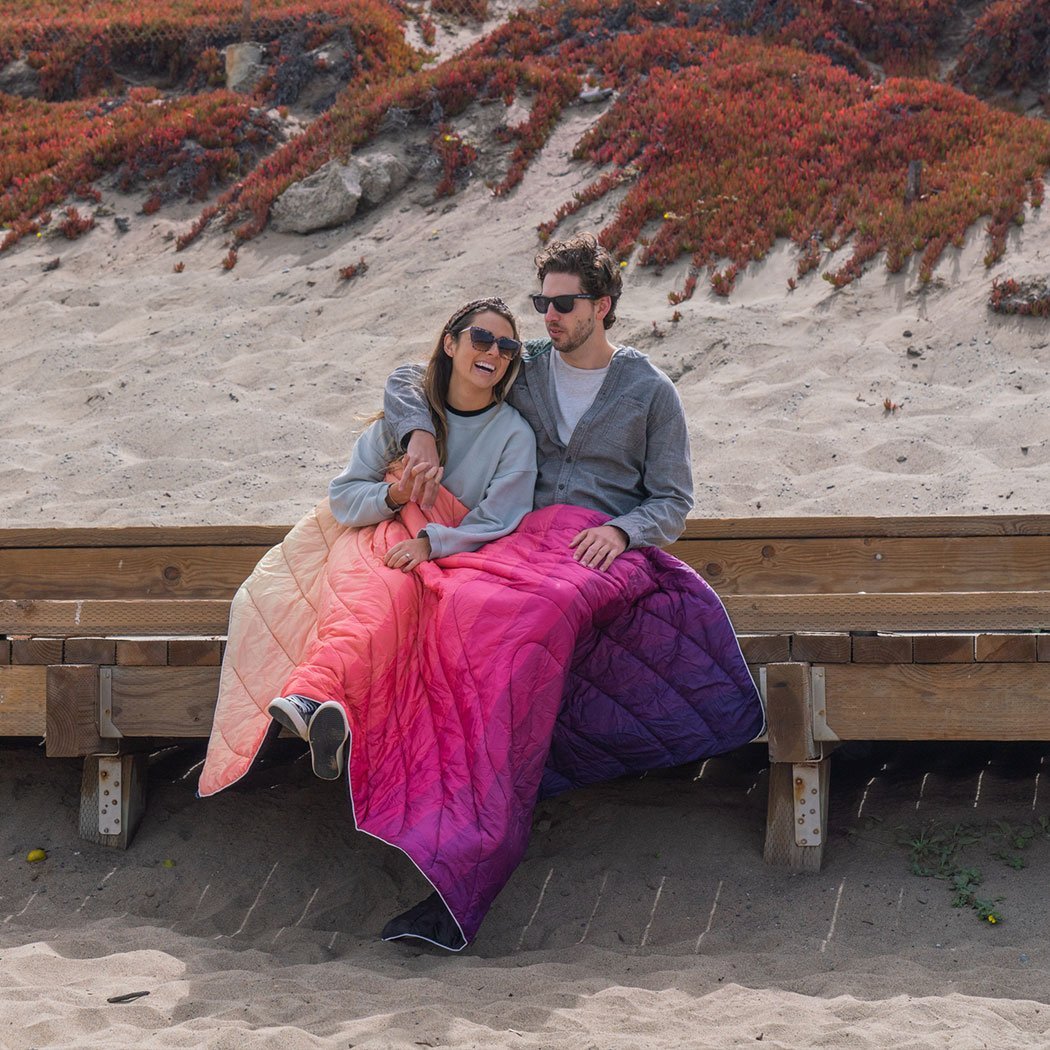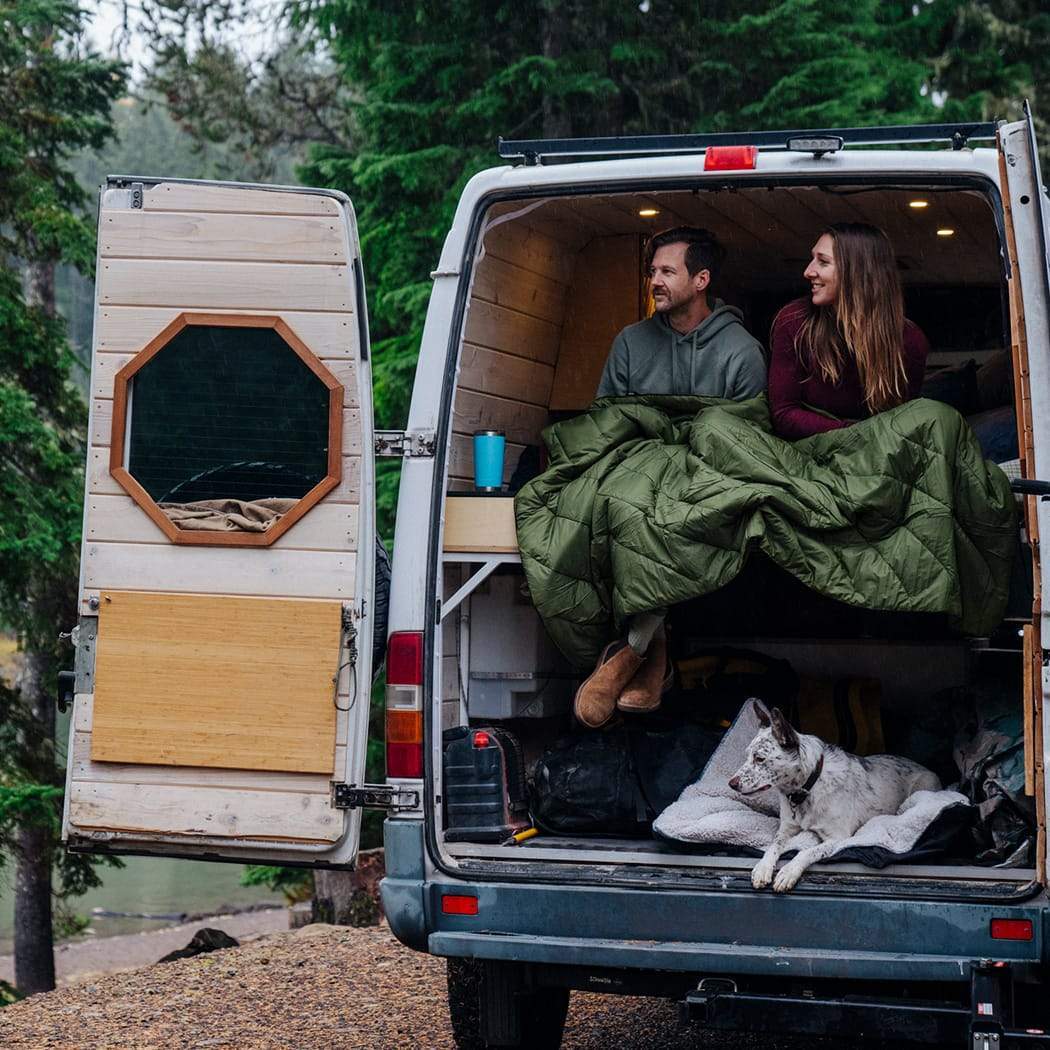 ***
Here are some technical tips from Danae:
Down, Fleece or Synthetic?
As always, there's pros and cons to each. Check it out:
PROS
CONS

Synthetic
(Original, NanoLoft)

The most versatile!

Indoor/outdoor use

Holds up in the wet

A little on the bulky side
Down
(Down, Featherlite)

Lightweight and packable!

Indoor/outdoor use

Not great in the wet

Fleece
(Sherpa, Polar)

Soooo soft!

Incredible warmth

Indoor use only
Cleaning your Rumpl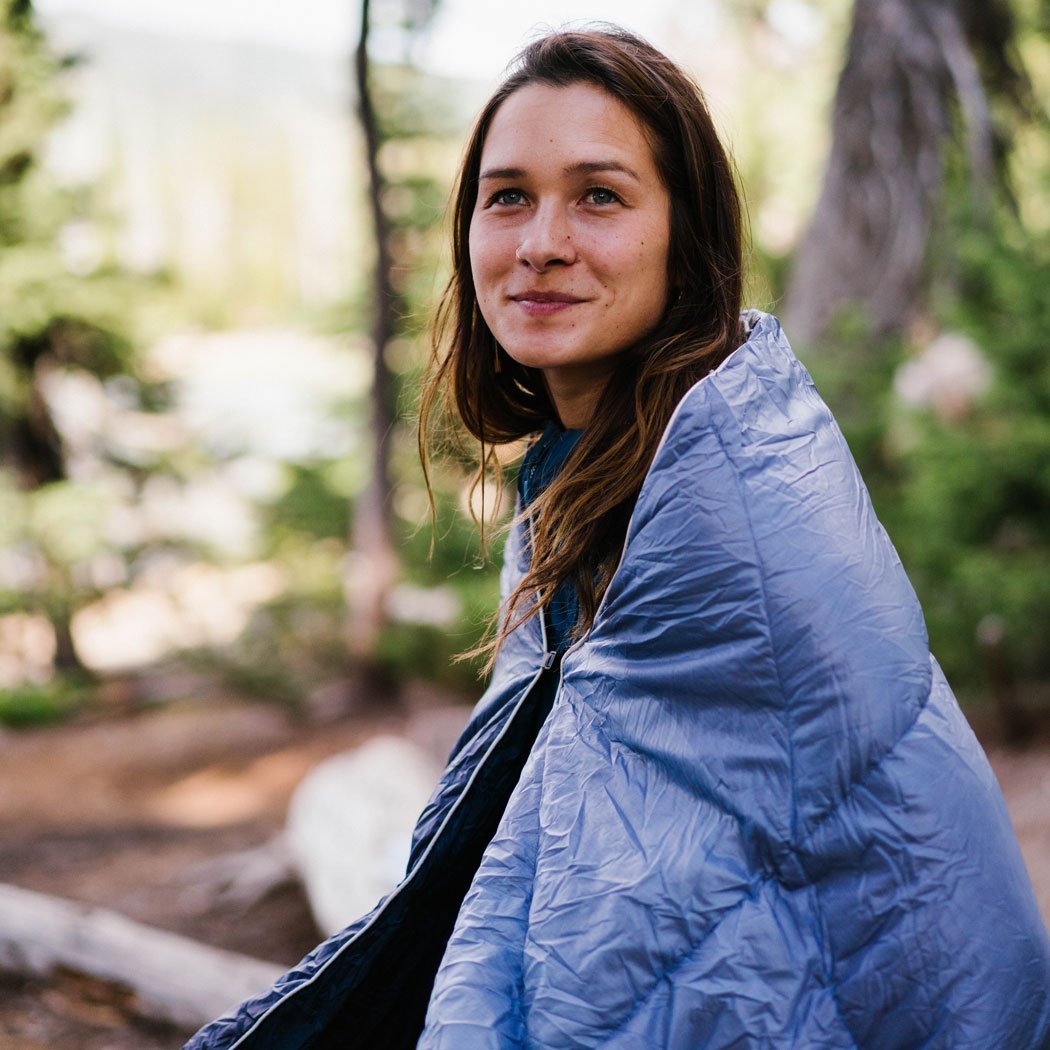 Easy! Use Grangers Down Wash for your Rumpl down blankies and Grangers Gear Cleaner Spray or Grangers Clothing Wash + Repel (if you want to add a bit of DWR coating) for the Original or NanoLoft puffy blankets.
Bit stinky but not worth a wash? Spritz some Grangers Odour Eliminator on there.
Why we love the brand
Wildfire cares about stocking sustainable and equitable brands. One of Rumpl's core values is to "look to the future responsibly", and their actions back their words up. Here's just some of the reasons we love Rumpl:
In 2019, they completely redesigned their core blanket line to use only 100% post-consumer recycled materials - now they're recycling over 5 million plastic bottles through their supply chain every year!
They're certified Climate Neutral (Rumpl offsets 100% of the company's carbon footprint by purchasing offset credits)
They're a member of 1% For The Planet (Rumpl donates 1% of all revenue to environmental non-profits).