A Journey Through Africa
Author: Genia Hill Date Posted: 8 April 2020
Follow staff member Genia as she travels through Kenya, Ethiopia and South Africa with her Wildfire kit.
I was lucky enough to pack up my boots from their usual spot in Brisbane this year and visit Kenya, Ethiopia, and South Africa. I was going to be gone for few months so wanted to be sure I had some reliable gear. Here are my highlights from the Semien Mountains to Cape Town.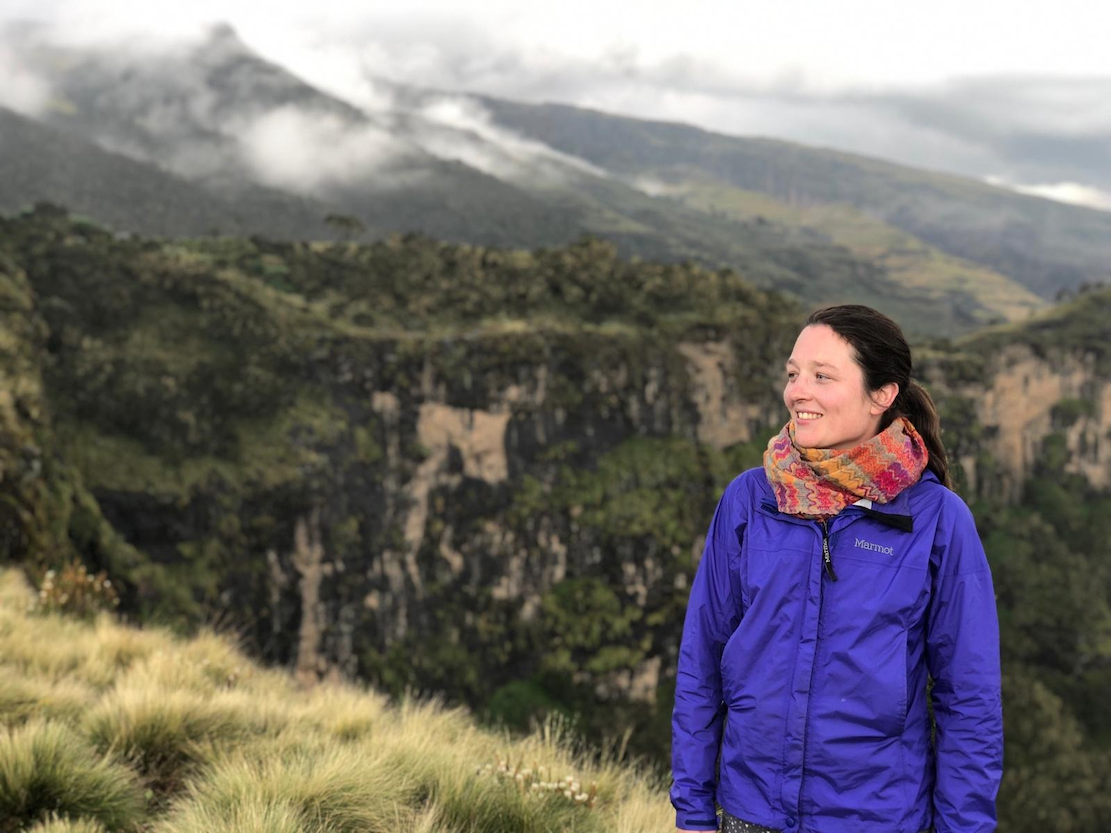 Photo credit: Niels Peters
First stop, Kenya! A few hours from Nairobi is Lake Naivasha, where you can go on "Foot Safari"! It's rumoured that Out of Africa was filmed there, which is why there are no predators, but plenty of giraffes, zebras, gazelles, and wildebeests, and why lucky tourists like me can wander around on foot. The day I went, it wasn't too cold, but quite drizzly. After a rainy boat ride, we arrived at the park and walked around for hours. I was thankful I had packed my Marmot Precip Jacket, which kept me dry in the constant rain. Instead of focusing on being unpleasantly wet like many of my friends, I had my full attention on the baby giraffe that was browsing right around me. The Marmot Precip Jacket is hyper-packable (it stuffs into its own pocket and is less than 350 grams) so it was easily fit into my luggage and it did really well at keeping me dry and happy. It was always easy to chuck in my pack when I left every morning of the trip, so I was always prepared if I felt like I wanted an extra layer when it was wet, cold, or windy.
After Kenya, I went to Ethiopia, where my absolute highlight (and high point!) was camping and trekking in the Semien Mountains. The Semien Mountains (and lots of Ethiopia) are really elevated, and so up in those misty mountains it can get pretty cold. I was so thankful I had packed my Nemo Tensor Alpine Sleeping Mat, which kept me cosy in our tent on those freezing nights. I decided to go with that pad because I'm a pretty cold sleeper and it's got a great R-value, meaning it's nice and insulated from the cold ground, but it also fit my requirement of not being too heavy in my luggage or backpack. As an added bonus, I loved that it was easy to inflate and wasn't too loud and crinkly in the night when I moved around. I felt fresh and rested for summiting Ethiopia's highest peak, Ras Dashen, and for hanging out with the Geladas.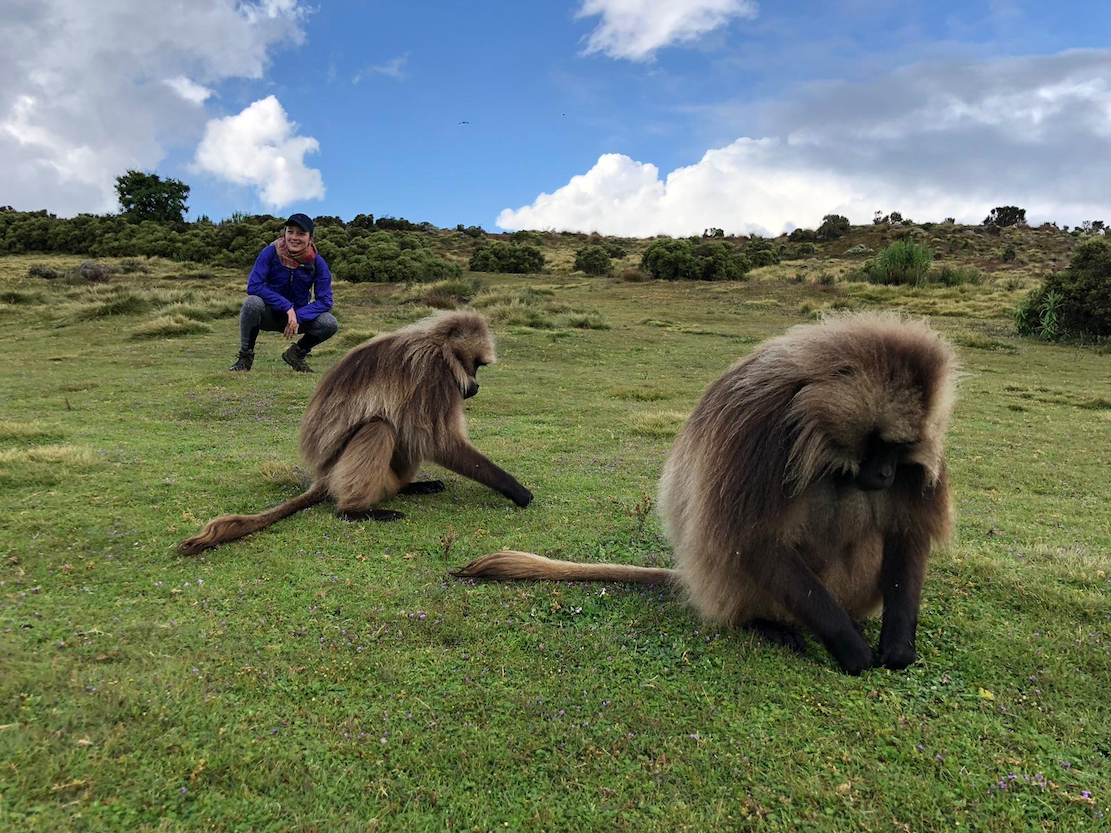 Photo credit: Niels Peters
After the Semiens, I headed south to end my trip with a few weeks adventuring, hiking, and beach-going in South Africa. In Cape Town, I hiked Skeleton George, which is a beautiful forested area that ended on iconic Table Mountain. Part of the hike is up a rocky trail (and sometimes through a creek bed). Knowing I was going to do lots of hiking and trekking on my trip across rocky, and sometimes wet terrain, I got the Salomon Quest Prime GTX boots. They were nice and comfortable straight away and were great for the variety of hiking and trekking I did on the trip. They also did a great job of protecting my feet and ankles, even on the long trekking days and with a sometimes heavy pack. I loved these boots because I felt safe from rolling my ankle with a heavy pack on (I'm known to be a bit clumsy!) and also they kept my feet dry when walking through puddles and wet creek beds. Again, I appreciated that these boots were relatively lightweight in my luggage and prevented me from paying those hefty luggage fees!
Throughout the journey, while travelling through numerous airports and on countless early mornings, I was never far from my Sea To Summit Deltalight Insulated Mug. It was so light I had it in my purse at all times, which really helped with waste reduction from the million coffees I drank. I would highly suggest it as a keep cup, and often use it back in Brisbane now too (especially on trips to the market!).
Finally, on my long flights I tried out the CEP Full Unisex Compression Socks 2.0 for the first time, and I am converted! Compression socks (and drinking lots of water), helped me feel a little bit more normal after 20 hours of flying!