| Compressport
| Compression Clothing
Compressport is a Swiss company that manufactures compression products born from the collaboration between medical professionals, athletes and manufacturers specialising in compression. Their top-quality, 100%-European products combine premier technologies with lateral trends to create both effective and appealing apparel. All Compressport products are tested by top-level athletes before being released to ensure that the garments meet athletes' exact needs. In business since 2008 and selling in over 70 countries, Compressport tests their products in the toughest conditions imaginable, such as the Sahara Desert, Abu Dhabi, Hawaii, and Mont Blanc. As a result, Compressport products improve athletes' overall wellbeing by improving performance and enhancing recovery.
Related Posts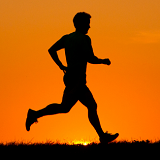 Author: Wildfire Team Date Posted: 12 June 2018
RUNNING SHOES Good fitting running shoes will be the most important thing you will need as a runner. To ensure comfort and minimise injuries, you'll need a shoe specifically designed for running rather than any other sport. Make sure your shoe fits your foot, provides any stability required, and complements your running style and place of choice. Here are some Read more...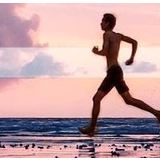 Author: Taylah Danaë Baggs Date Posted: 8 December 2017
We've all seen them. Go for a coffee early in the morning and you'll likely see cyclists sporting knee-high socks. Pass by a track and field event at your local park and there will be arm and calf sleeves galore. And when you're next at a triathlon or running event, the number of athletes you'll see wearing tight-fitting shorts and shirts will be staggering. Why are so many athletes now squeezi Read more...