Wildfire Turns 10
Author: Danae Baggs Date Posted: 25 March 2021
This April, Wildfire Sports & Trek celebrates our 10th birthday! We look back at how it all began, how we've grown and what's next for Wildfire.
Happy birthday to us! A mighty 10 years on from our humble beginnings, we're feeling excited and grateful to still be operating a successful business supplying outdoor gear to inspiring multisport athletes, adventurers, weekend warriors, and everyone in between.
Our Humble Beginnings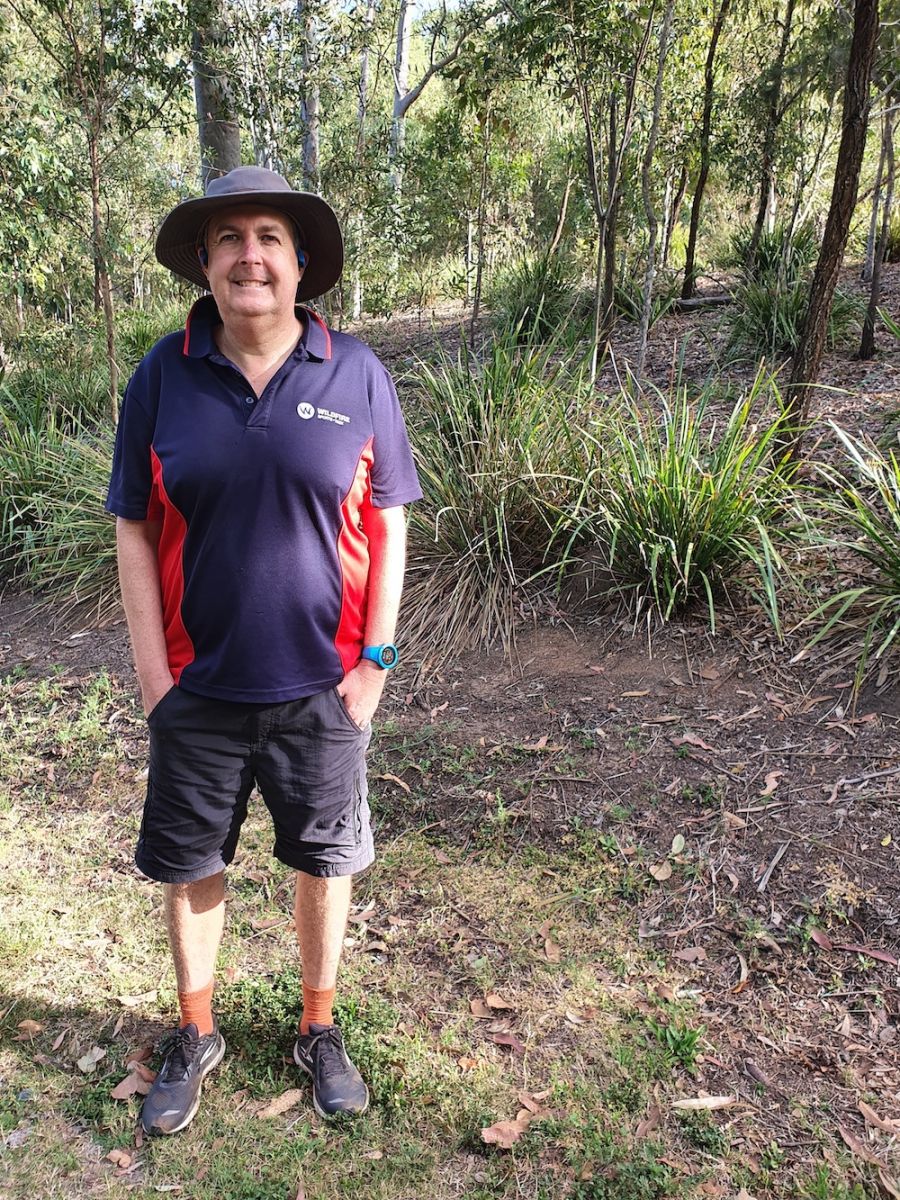 Wildfire Sports & Trek was founded on April 21st 2011 by Brenton Gray, who still owns and hands-on manages the store. Brenton has always been a die-hard orienteering fan, competing in many events over the years. Pre-Wildfire, he struggled to find quality orienteering gear for sale in Brisbane. Having founded, grown and sold two companies previously (a textbook supply company and a transcription company), he decided to take the plunge and create a new company that provided gear for Australian and New Zealand orienteers, rogainers, adventure racers, and other less mainstream athletes who needed quality technical equipment.
Wildfire started off with only five employees - and two of those were Brenton and his wife Meredith! Initially we stocked just a small assortment of mapboards, gels and trail shoes, which we exhibited at various events before building a website. We were so excited the day we received our first order (a Silva Field compass)!
When I started at Wildfire in 2013, an entire weekend's worth of online orders fit on a ping pong table that we used for packing. It's been amazing to see our rapid growth and improvement since then - but I do miss the ping pong on quiet days. I wonder if we can get another one...no, we're way too busy!
-Morgan, Website & Marketing
Growing, Growing, Growing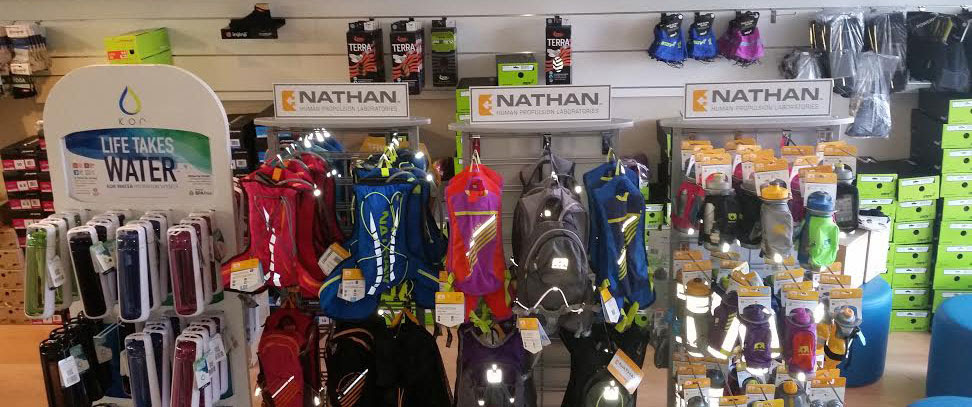 We're been very fortunate to see Wildfire steadily grow every year since its founding. Customers kept asking us to stock this or that product/brand - and the more we stocked, the more requests we received, from gym shoes to compression sleeves or sports nutrition! We continued to stock the products our loyal customers needed as they participated in triathlons, OCRs, indoor climbing, and everything in between. We have enjoyed some very long-standing relationships with incredible brands too, such as inov-8, Altra, Vibram, Injinji, Gu, Newton, Garmin, Polar Vivobarefoot...the list goes on!
We have also served some truly awesome athletes, such as Cadel Evans, the Brisbane Lions (go Lions!), Marnus Labuschagne, Shona Stephens, and many other incredible customers. And we've taken part in several premier races and events, like the Brisbane Trail Ultra, Raid Adventures (with our eponymous Wildfire Raid), Duval Dam Buster, etc. Sometimes we like to head out to cool events and exhibit some relevant gear to meet and greet the great people involved with the events that keep Aussie outdoor sports thriving. OCR was especially huge around five years ago, and we have particularly fond memories of exhibiting at Ivory Rock!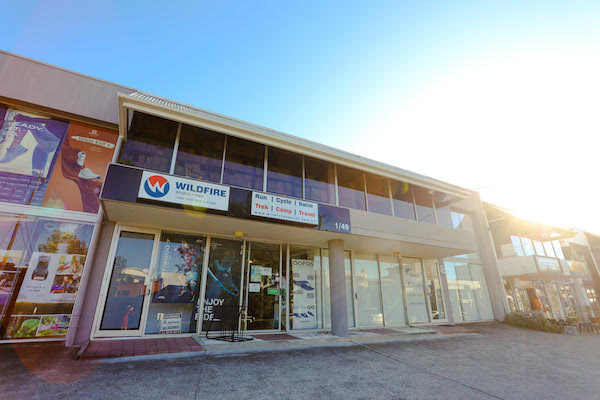 We like to innovate and are constantly experimenting with new ideas. One of our biggest successes has been Try 2 Anything: a program that allows customers to buy two products, try them on, and return any that they don't quite fit or love. Try 2 Anything evolved from Try 2 Sizes, when customers could order two shoe sizes if they weren't sure of their fit with the brand. We got so much positive feedback that we just knew we had to extend the try-on scheme to everything! Now you can compare products in your own home and send back whatever you don't want without any hidden charges or fees.
The rollercoaster has never stopped: about every 2 years we run out of space! Our storage facility worked for a few years, but then we knew we needed a proper shopfront to better serve our customers. We acquired our first shopfront in 2015 at Dorsey Street - some of you may remember visiting us there. When we outgrew that little one-room sotre, we were thrilled to move to 1/49 Douglas Street. A few years later, we moved our offices and warehouse storage into another building in the same Douglas Street strip, reserving 1/49 for our shopfront. And now, we're expanding yet again and renovating next door (2/49) to create our biggest and best floorspace yet!
Amazing Staff
We love our staff members. We warmly remember our original staff members John, Erika, Joel, Hannah, Byron and Harry, along with every other staff member who has passed through our doors. We miss our staff when they go, but we are so proud to report that they have become paramedics, outdoor education teachers, soccer coaches, lawyers, real estate agents...in other words, most staff only leave us because they receive an incredible career opportunity! We've also had staff represent Queensland and Australia in various sports, such as Winnie Oakhill at the World Orienteering Championships, or Jack Neumann at Ironman triathlons. Our thriving team continues to love everything from climbing to trail running to orienteering to travel.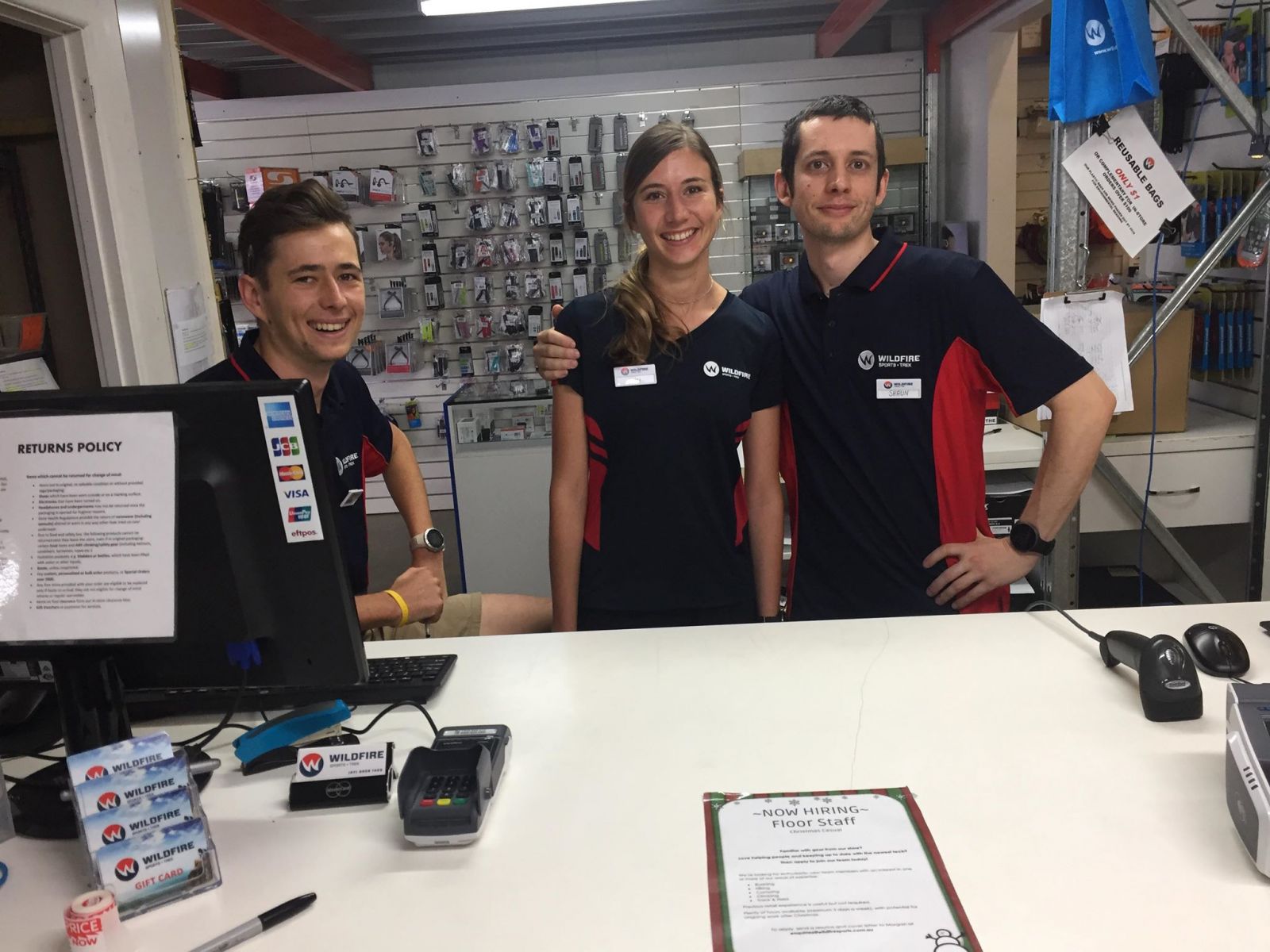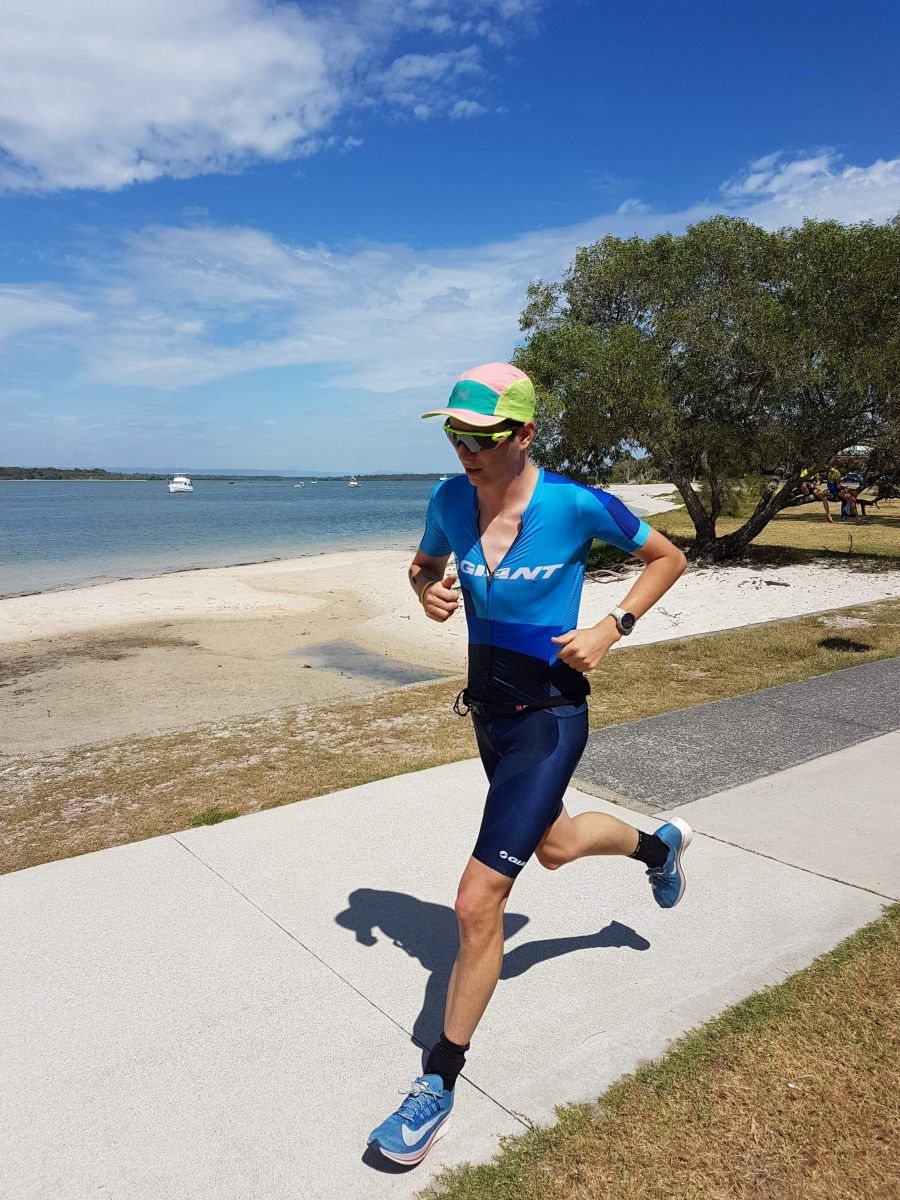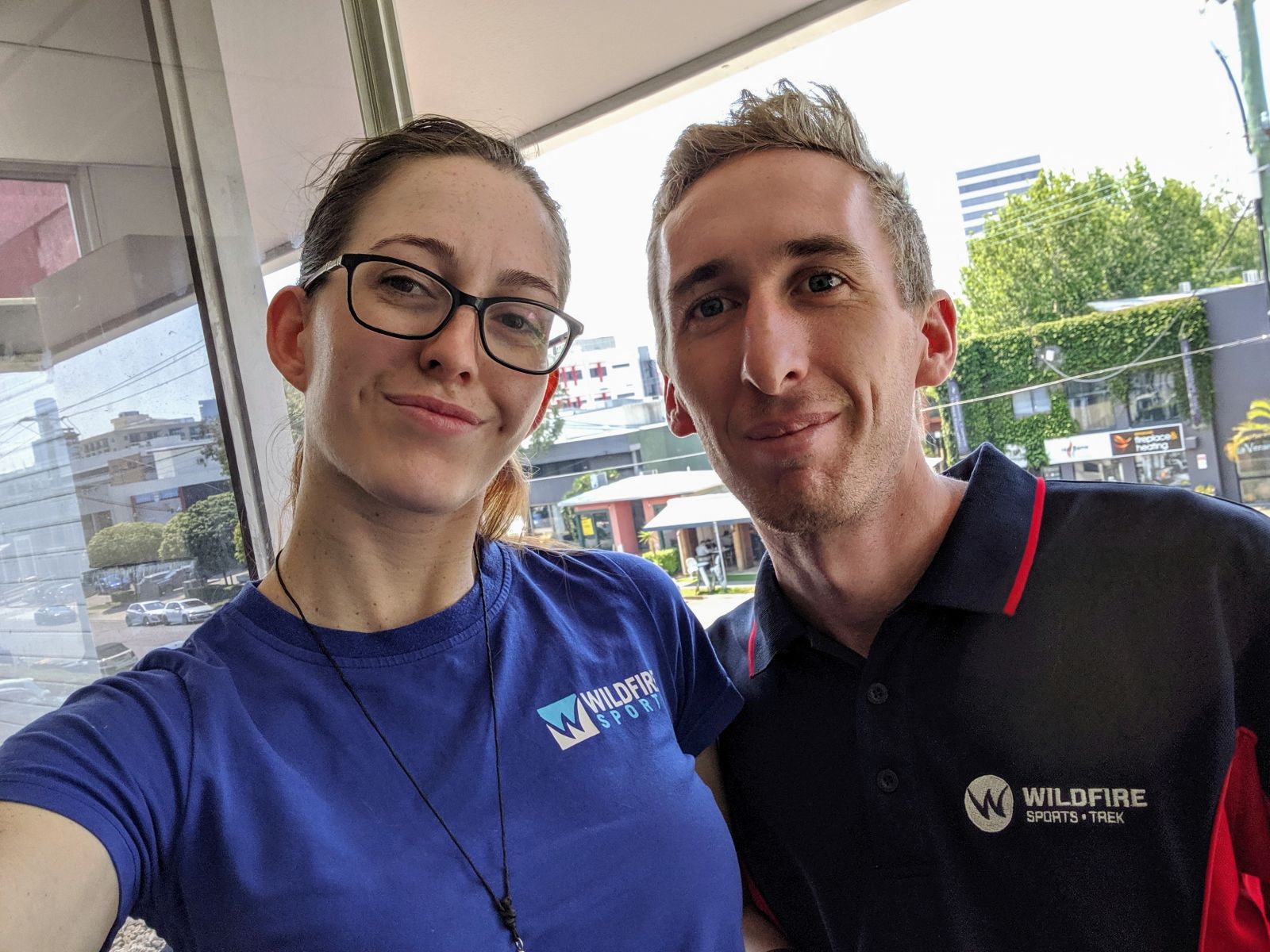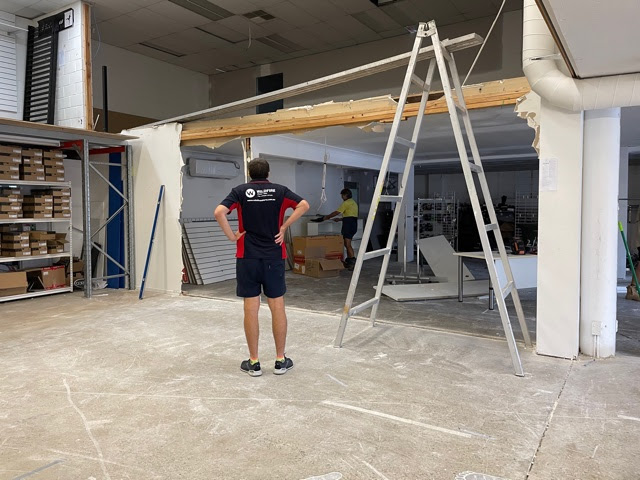 Where We're At
Wildfire continues to sell premium and specialist multisport equipment, gear and accessories to communities and individuals across Australia and overseas. We have become more than a store: we're also a hub for brands, athletes, sporting clubs and outdoor events to share products, events and information. Nothing makes us happier than hearing your racing and adventure stories.
Once our renovations are complete, we will be 10x bigger than our first ever store. Wait until you see our new shoe wall - you'll rack up a few hundred steps on your activity tracker just looking at all the shoes we stock. From once just a couple of compasses, we now offer a massive catalogue of 15,000 premium products. And we're still growing.