PRODUCT REVIEW: Saucony Mad River TR & Peregrine ISO
Author: Kai Pantano Date Posted: 17 September 2019
Over the past month, staff member Kai has been rigorously testing two trail shoes from Saucony: The Mad River TR and the award-winning Peregrine ISO.
Both shoes deliver optimal high performance traction, across a wide variety of terrain. Saucony have been making shoes for 121 years and they know what they're doing. Both the Mad River and the Peregrine ISO are exceptionally comfortable trail shoes, offering confidence inspiring grip paired with state of the art cushioning. My interest lay in how far you could push these trail shoes out of their comfort zone.


Image Credit: Kai Pantano
The Mad River TR is a new trail shoe from Saucony, released in 2019. The mapped outsole of the shoe provides guides for drainage holes and studs. Yes - you can drill holes in your shoes and no, it doesn't void the warranty. The beauty of these trail shoes is that they'll tackle any surface you throw at them, from dry dust to mud and everything in between. I find myself wearing these shoes everyday. They are that comfortable. The tacky PWRTRAC rubber is combined with directional lugs and a dual compound outsole that keeps your feet firmly planted on the trail.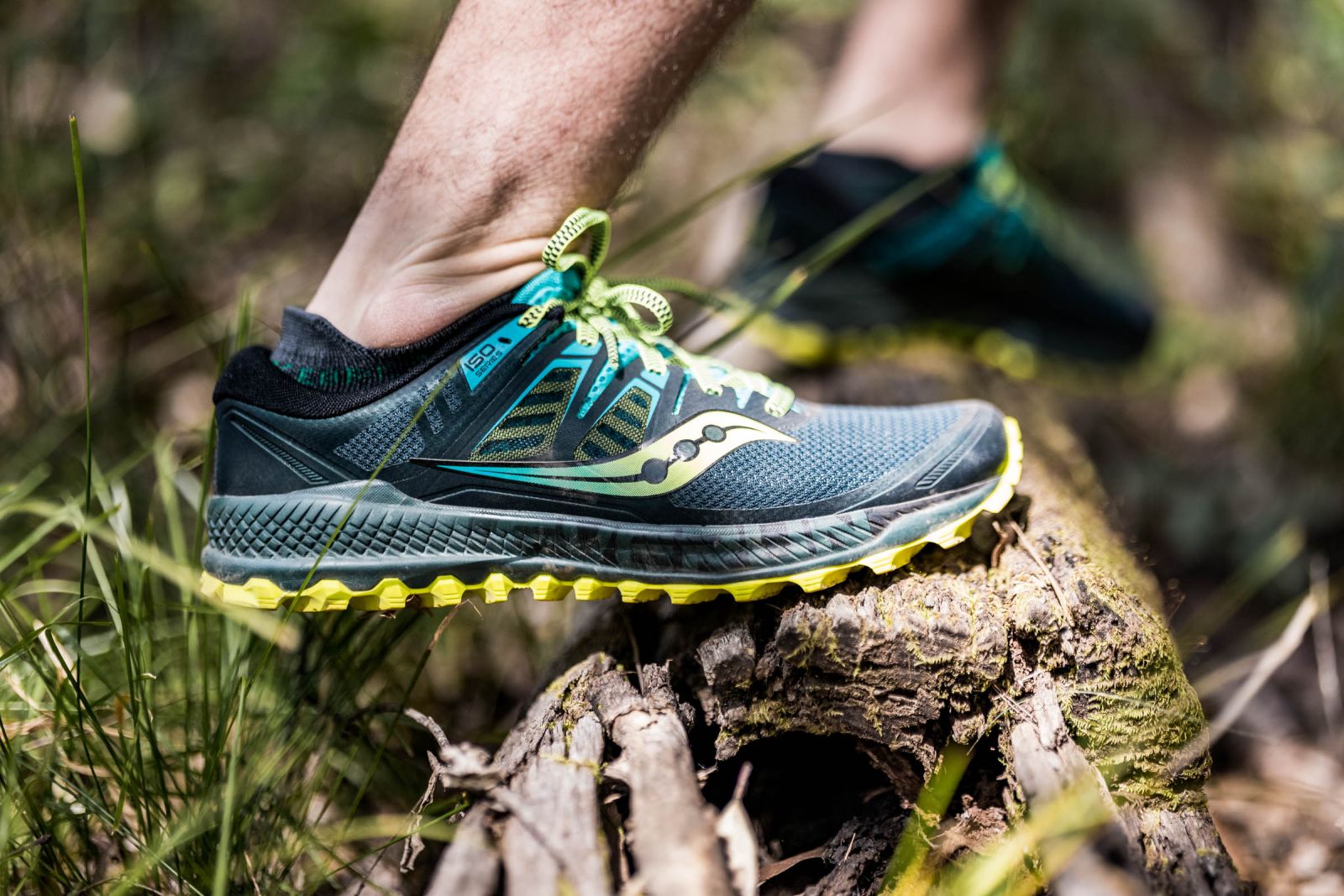 Image Credit: Lachlan Gardiner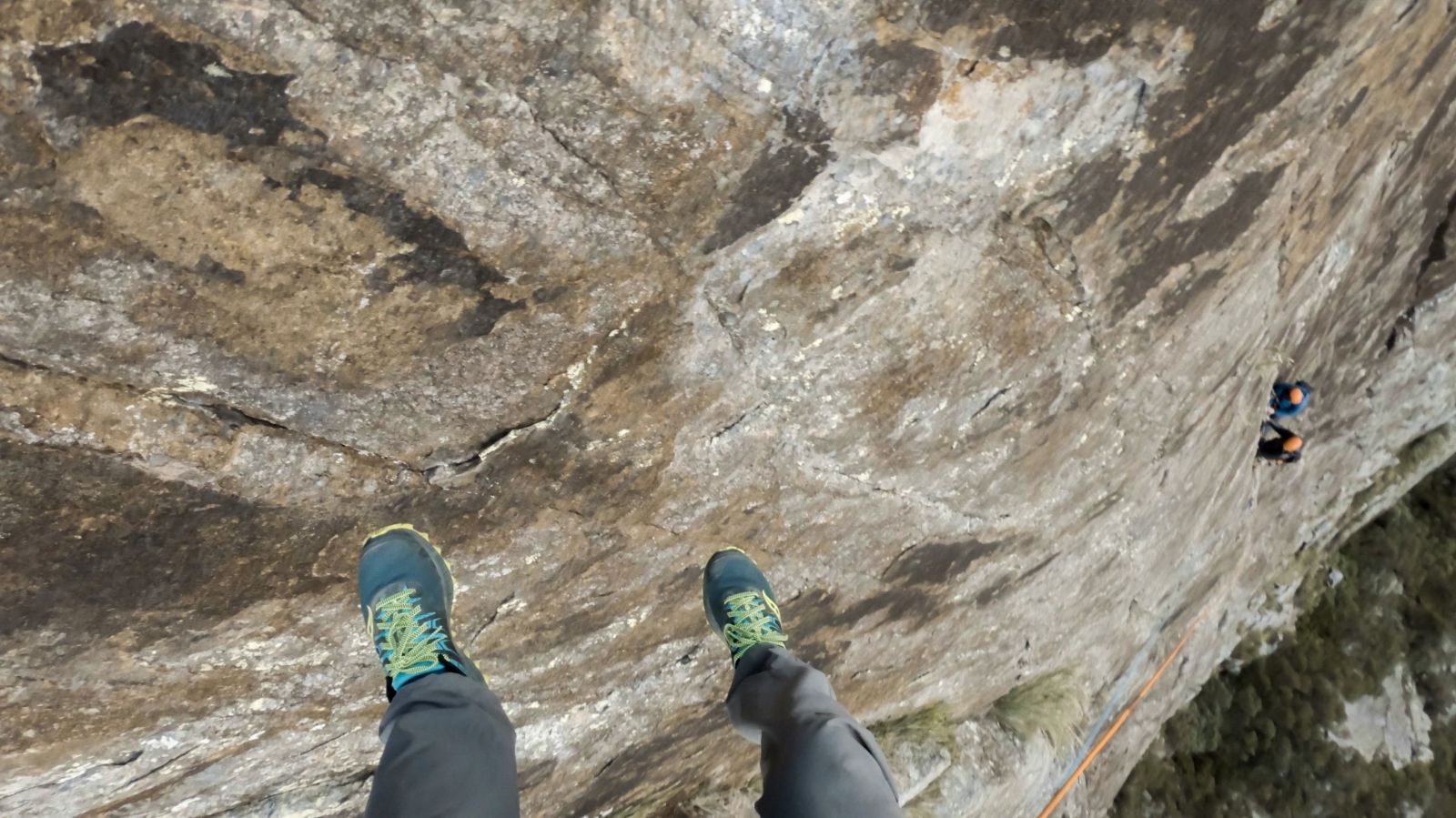 Image Credit: Kai Pantano
The Peregrine ISO is an award winning trail shoe from Saucony, featuring 78 lugs on the outsole. The same tacky PWRTRAC rubber is paired with an EVERUN topsole and a PWRFOAM midsole, just like the Mad River TR and the ISOFit Adaptive Upper adapts to the movement of your feet. All this technical witchcraft produces the Land Rover Defender of trail shoes. If you think of the Mad River as All Wheel Drive, the Peregrine ISO is Full Time 4WD. What impresses me most about the Peregrine ISO is just how versatile they are.
My sport of choice is rock climbing, specifically adventure trad climbing. What goes up, must come down and this usually means wearing a stiff approach shoe. These types of shoes generally excel at one thing: walking on rock. On the trail, approach shoes can at times be uncomfortable and slippery on dusty surfaces. In Queensland's two seasons, Summer and Cool Summer, they can also be hot. The Peregrine ISO solves all these problems by being exceptionally grippy on rocky terrain, so grippy that I was able to rappel 120 meters with them on and not loose my footing during a lengthy, mid-rappel traverse across the cliff face. They were so good, it made me question whether I'd ever need approach shoes again. I promptly took the Peregrine ISO camping in Gordon Country the following weekend. I wore them descending the nostalgic slippery-slide dust bowl of a tourist track on Mount Tibrogargan. I even took them mountain biking and I did all these things in cushioned, breathable comfort.
It's hard to say which of these Saucony trail shoes are my favourite, but if you're ready to answer the call of the wild, I'd recommend either of them in a heartbeat.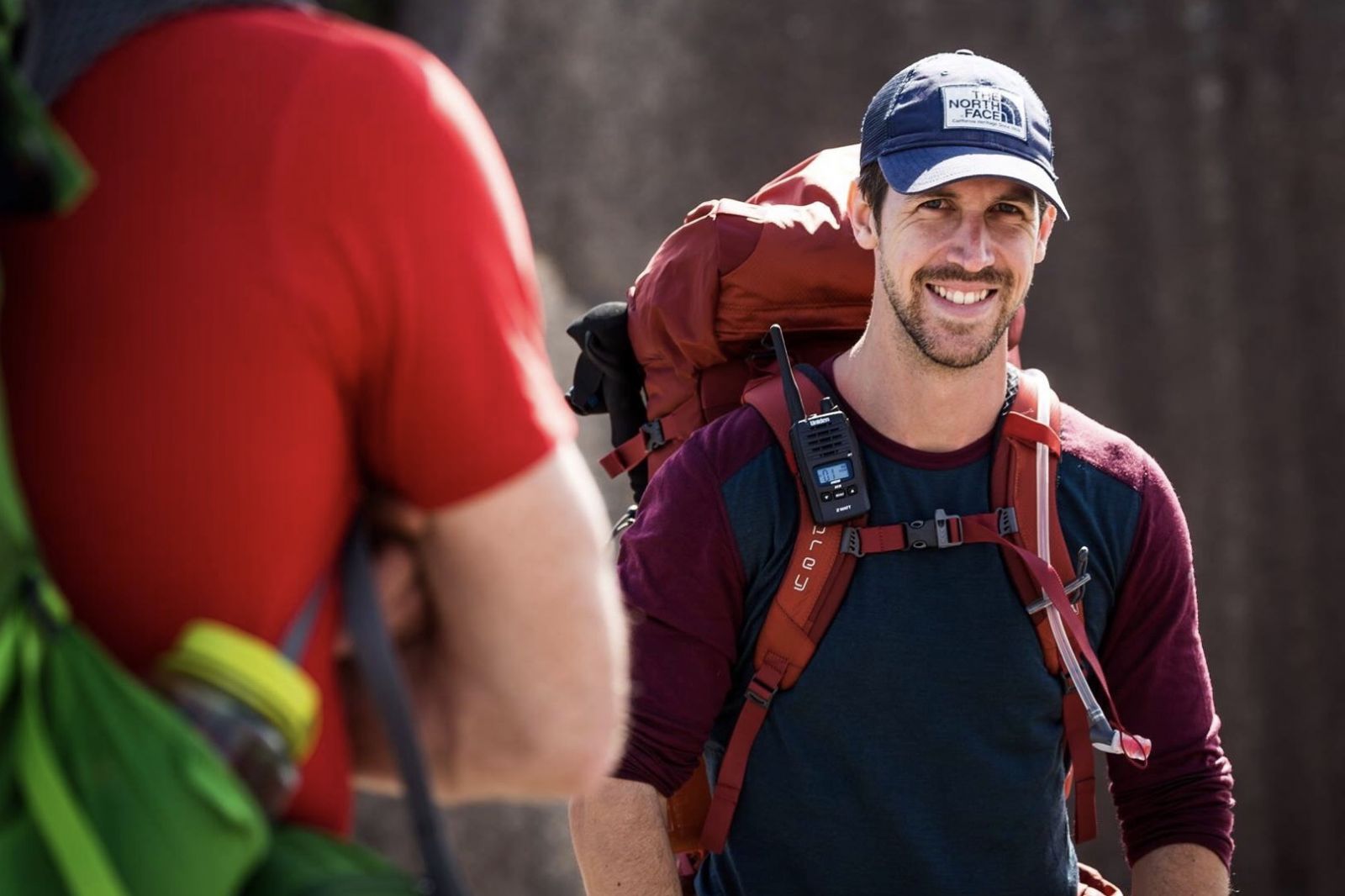 Review by Kai Pantano, a content creator and photographer who searches for projects with a strong connection to exploration and the natural world.
He has tested and reviewed gear for Paddy Pallin, contributed to Wild Magazine, and modelled for SCARPA, Osprey, Sea To Summit, Paddy Pallin, The North Face, Patagonia, Icebreaker and RAB.
He currently works with Wildfire Sports & Trek as a gear expert.

Image Credit: Lachlan Gardiner