PRODUCT REVIEW: Salomon Wildcross
Author: Brenton Gray & Meri Gray Date Posted: 26 August 2020
Wildfire founders Brenton & Meri Gray review the all-new aggressive trail runner: the Salomon Wildcross.
Check the Salomon Wildcross out here!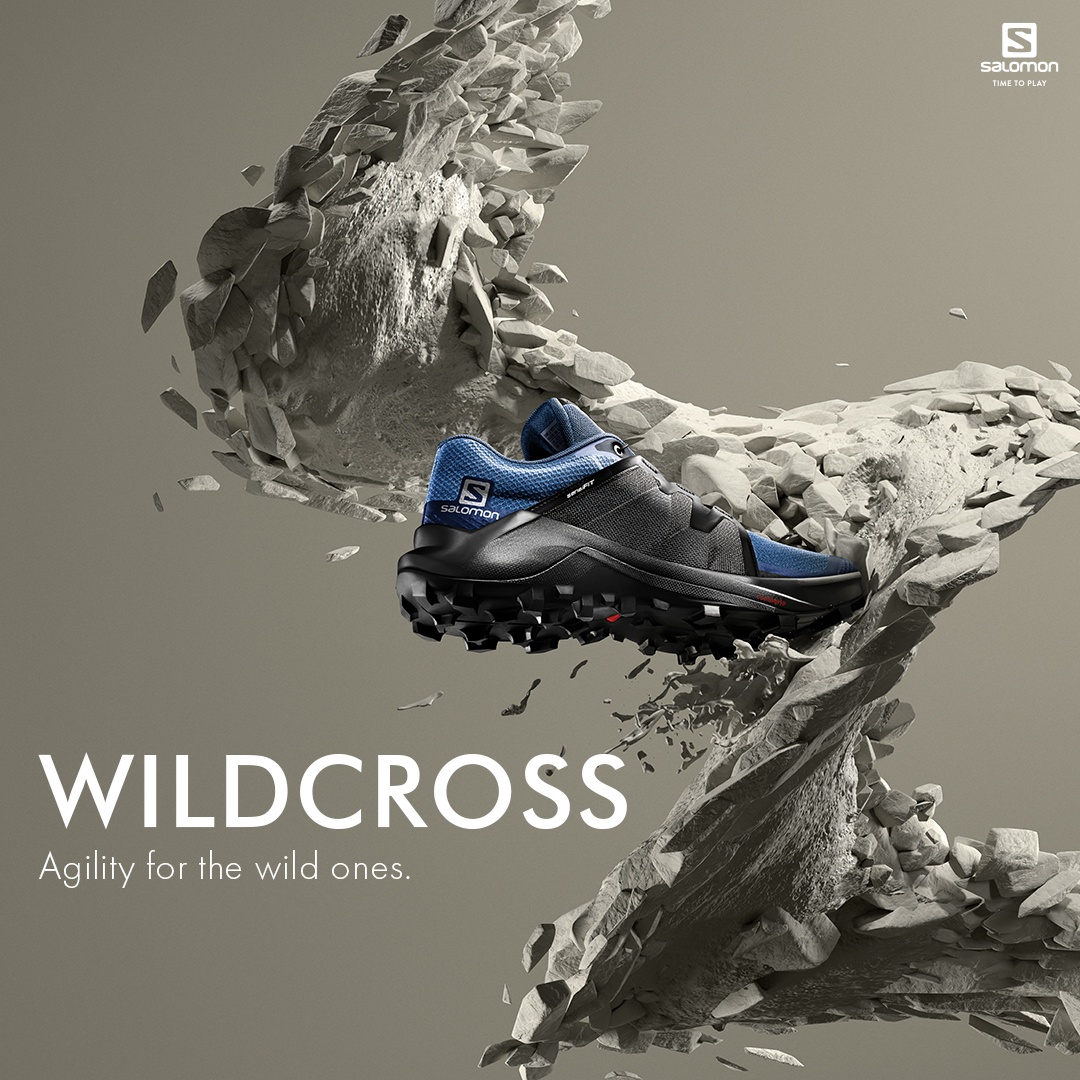 MEREDITH
I recently tried the new Salomon Wildcross after running in Salomon Speedcross for a few years now. I used them for trail running and also off-trail running on all terrains from gravelly paths to creek crossings to rocky slopes.
Fit
The Wildcross toe box is definitely wider than the Speedcross. I have quite a wide foot so usually wear Speedcross Wide as I find the Speedcross a bit too narrow. The Wildcross does not come in a wide fit but felt fine to me, no toe squashing. The upper shapes nicely around my ankle and I really like the secure feeling of the wings.
Feel
I found the Wildcross to be responsive to the terrain and supportive. I've only tried them on pine forest and trails so will be interested how they go on less forgiving surfaces like rock. The multidirectional lugs should do well in muddy terrain, but again, that will be a future test - I'll be interested to see how much mud becomes stubbornly stuck to the tread!

The only curiously negative feature is the laces. I like the Salomon lacing system as it provides a really secure fit, but is a bit fiddly to get just right. Also I would not like to be trying to undo them with cold fingers! There was one spot where the tongue did not quite cover the lace at first, and I felt it pulling and thought it might rub, but I was able to adjust the tongue and did not feel it again.
Look
I quite like the colour of the Wildcross, but it would be nice to see some more colour options.
Overall I am enjoying my new pair of Salomon Wildcross shoes. They are comfortable, supportive and I think should do well on all the terrains I run in.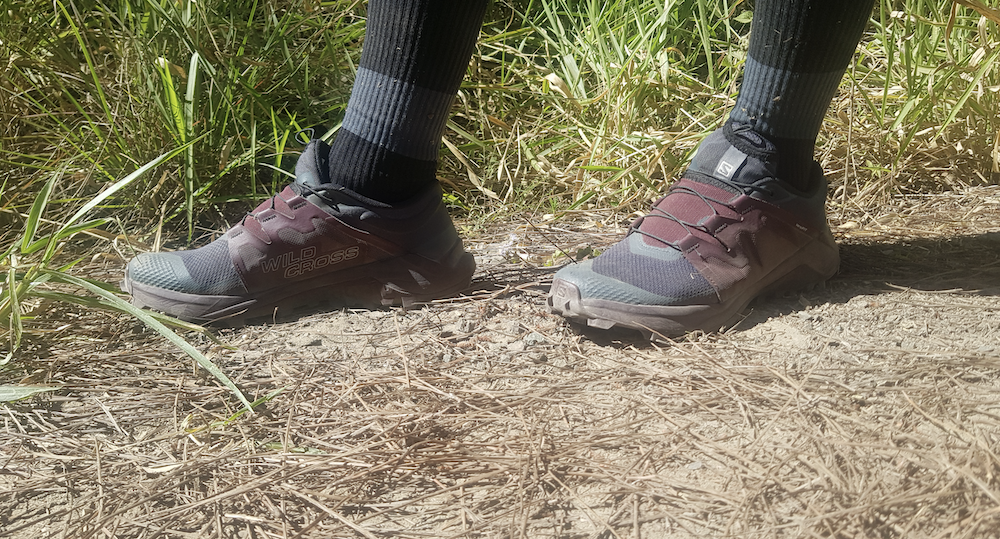 BRENTON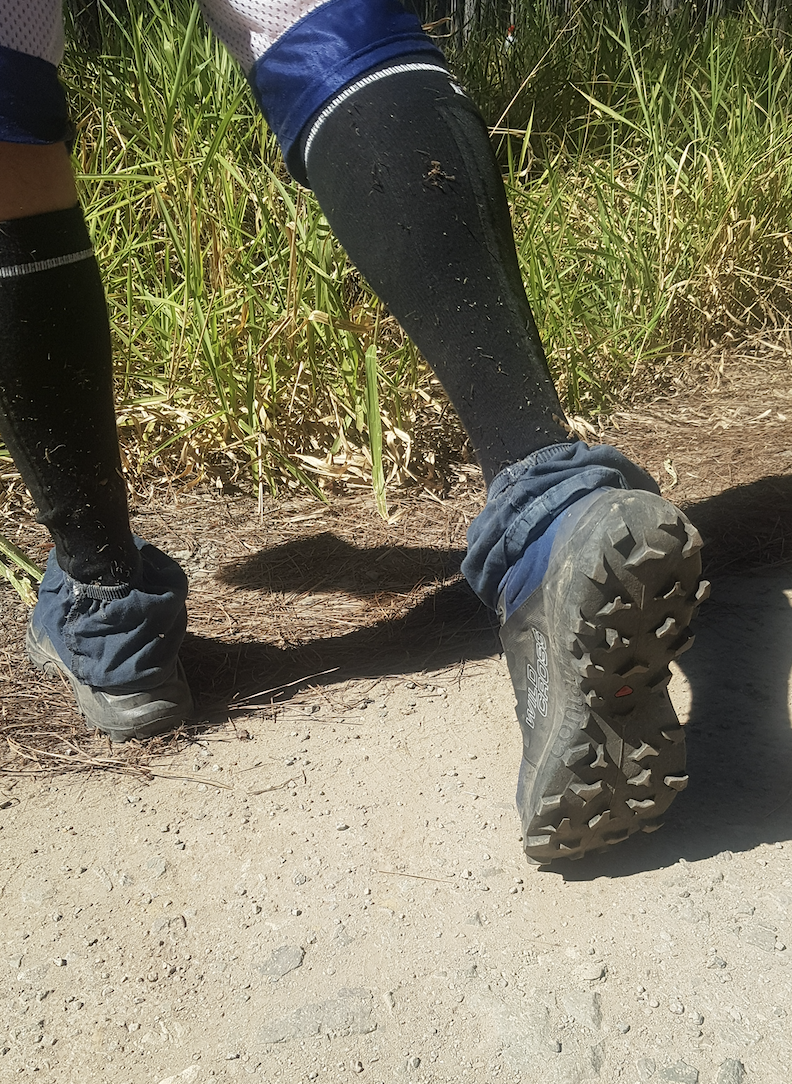 The comment I first wish to make is I have run in these a few times now and I didn't notice them. That is a great result as it means they were comfortable to the point of not knowing I had new shoes on. I could focus on the trail and not the shoe.
The lacing system bothered me initially in that I had to loosen them quite a bit to fit my foot and then spend more time fiddling to tighten and tuck the laces away. But this is more or less the same in a Speedcross and I am just glad I would never need to use the shoes in a triathlon transition. So it is a fairly minor point as we are talking about 30 seconds per shoe.
RE the support and proprioception: I took them for runs on both loose rock and pine plantings. The pine plantings were mounded and I found the shoes excellent in terms of responsiveness on continually changing and soft slopes. Maybe because they were new the lugs felt more responsive than the Speedcross on the loose rock also - so I will need to assess again in a month after more wear.
The toe box is great, this part really feels like an improvement on the Speedcross. It is perhaps slightly more rigid but feels considerably roomier and after an hour of running the feet felt great.
Overall, this looks like a great addition to the Cross family. It will be interesting to see on what surfaces and for which type of runner the Wildcross becomes preferred over the Speedcross but anyone who has found the Speedcross a little squishy should definitely try them.