GEAR CHECKLIST: Kokoda Challenge 2016
Author: Wildfire Sports Date Posted: 8 July 2016
All hikers competing in the Kokoda Challenge will need to check off a compulsory equipment checklist. We've compiled a comprehensive gear list for you to make sure you're prepared.
From the 16th-17th of July hundreds of hikers will complete the toughest team endurance event in Australia, the 96km and 48km Kokoda Challenges. The tracks run through the stunning Gold Coast Hinterlands along fire trails, 12 creek crossings and climb summits of 5000m with a time limit of 39 hours. Each participant has raised money for the Kokoda Youth Foundation, which provides life-changing experiences for young Australians. The Kokoda track teaches discipline, structure and boundaries, incorporating Kokoda values into participants' lives.
All hikers competing will need to check off a compulsory equipment checklist. Each item is required to help you complete your endurance challenge as well as cope with the weather conditions. We have listed the mandatory items below:
COMPULSORY EQUIPMENT
Reflective Safety Vest - High visibility safety vest with reflective tape as the outermost layer of clothing to keep you visible at all times
Waterproof Jacket or Poncho with a hood - in case of rain. Shop our range here.
Hydration Bladder - minimum 1 litre of water in a bladder or water bottles, recommended 2-3L. It is vital that you stay hydrated and keep your electrolyte levels replenished. You should consider what backpack you will be using when deciding how to reach this requirement.
Head Torch - Make sure you can see the track when hiking at night. Shop our range of headlights here.
Mobile Phone- in a waterproof bag for emergencies
First Aid Kit - suitable for the event and team size to take care of minor injuries.
RECOMMENDED EQUIPMENT

These items are strongly recommended that you carry with you just in case: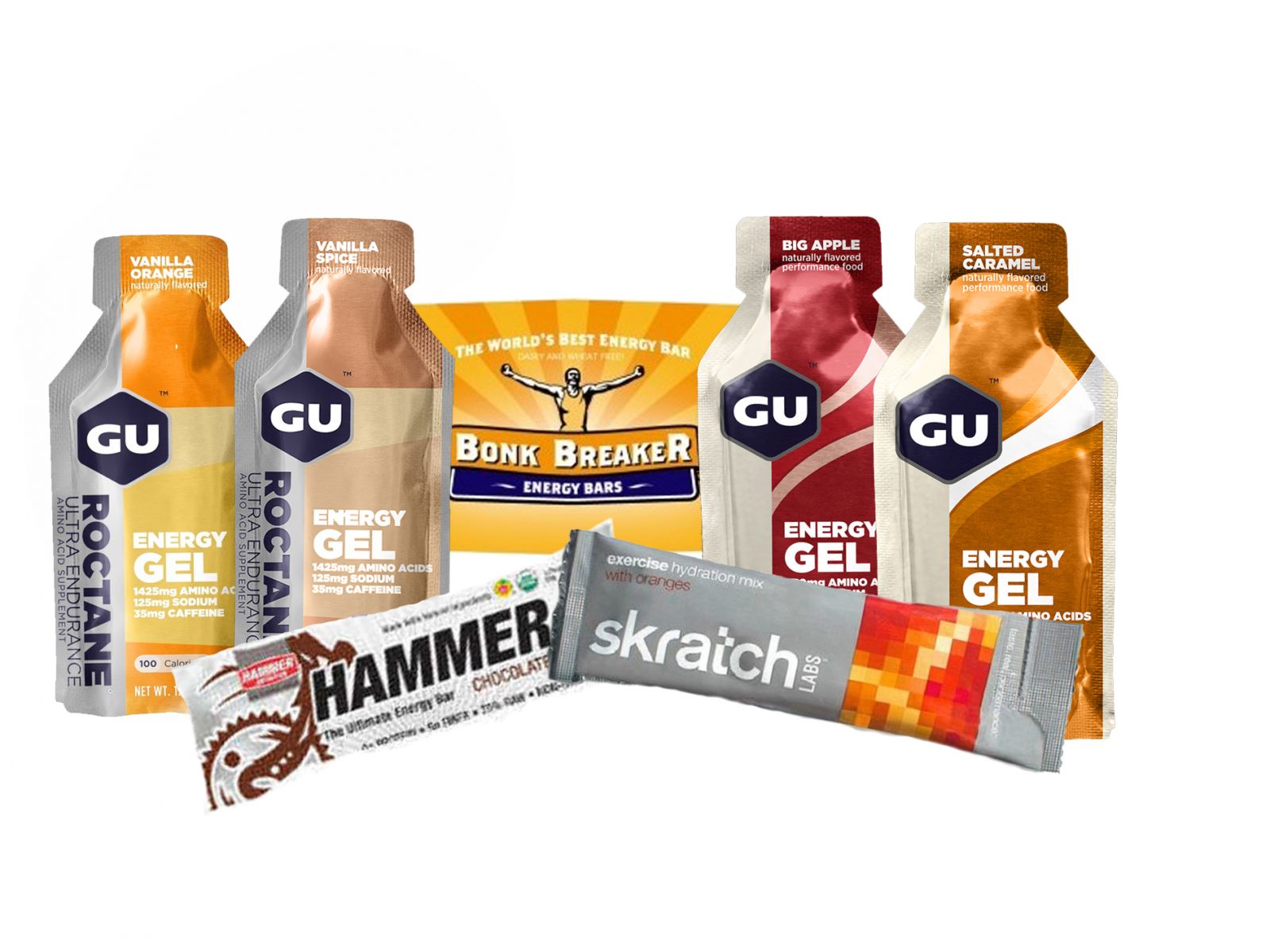 Long Sleeve Thermal Top- Compression garments do not provide the insulating properties of a quality thermal base layer. Temperatures overnight could reach zero degrees on the course so make sure your thermal top has either synthetic or lightweight wool materials.
Nutrition - carry a mixture of snacks to keep energy levels up, suggested minimum of 2000kJ per person. We stock a range of nutrition bars and chews that would be suitable to keep you performing throughout the race.
Sunglasses and a Cap - protection from the sun and elements during the day, while still allowing heat to escape is crucial.
Gloves, Beanie and Jumper - Some parts of the track are well known for their cold spots so stay warm especially during the night when the temperature drops. We suggest garments that have wool mixed into the material. See our recommended jumpers to keep you warm.
Spare Socks - keep your feet dry at all times to help with body temperature and blisters with a pair of spare socks.
Compression Tights - Encourage blood circulation and help prevent chafing with compression shorts.
Trail or Hiking Shoes- you will need high grip shoes suitable to the track. We recommend the Keen Gypsum range or the Salomon XA Pro 3D range.
Walking Poles -a lightweight trekking pole is a saviour for tired legs.
Compass and Blanket - in case you end up off the track. Two of our most popular compass models include the entry level Field Compass and the Silva Ranger Compass which features luminous marking, perfect for night navigation.
A Race Belt to secure your race number easily over the top of your outermost item of clothing. We stock a small range here.
Anti-chafe. Chafing can hit anyone and ruin their hike, the best option is prevention. We recommend BodyGlide.
A Light Backpack that has the capacity to fit everything listed above but also fits comfortably as you will be wearing it for an extended period of time. Our top recommendation is the Nathan Sports Vapor Shadow (Female) or the Vapor Cloud (Male). These packs include a 2L bladder, 11L total storage capacity and are extremely adjustable offering the perfect fit for you.
We hope your training is going well and you can perform at your best during this life-changing endurance event!